Google Play Games gets gameplay recording feature
Google Play Games is one of the best and most popular apps on the store with well over 1 billion downloads. Now the app got an update with something really interesting: you will be able to record gameplays on your mobile device!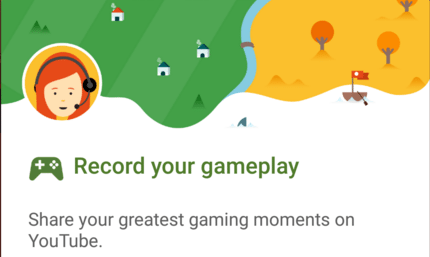 What this update allows you to do is record your Android games and you can later upload them on YouTube via the Play Games app. The bad part is that this is only available in the UK and US for the time being.
How does gameplay recording work on Google Play Games?
In order to begin recording a game, you have to find it in the Play games app and you will get a record button you can press. Your video will be encoded in 480p or 720p version. You can even ad your reactions in the mix by using the front-facing camera on your phone and you can add it in the corner of the video. After you finish recording your gameplay, the app will give you a basic video editing interface you can use to upload your new gameplay video on YouTube. You can also do this on the YouTube Gaming app.
The Play Games update is available on APK Mirror at this link. It is supposed to enable game recording as soon as you install, therefore it is not a server-side change. We are not sure if it does work outside of US and UK in this form either. You can find the app below: