Google Maps updates itself with live public transit schedule
Google Maps is one of the most useful apps out there, and the US service is even better than most of the world. There are always things that can be improved though, and what the app is lacking is live arrival times for public transportation like trains, busses and subways.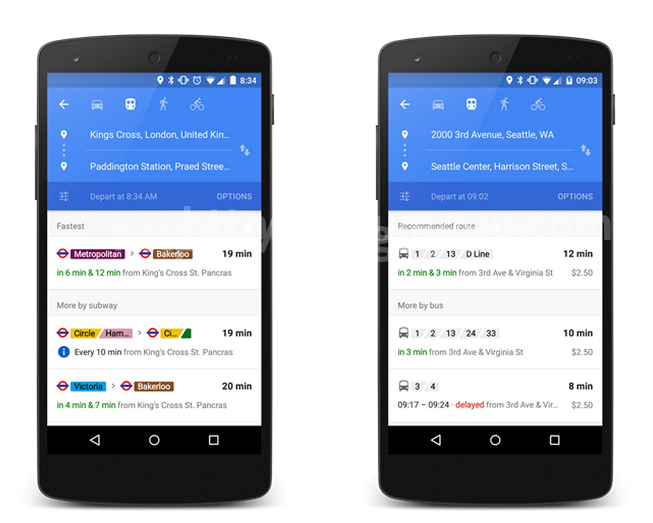 Enter the new Maps feature: the live arrival time option will work on more than 100 transit providers Google has partnered with. This way, users will get live scheduling information more often. This is not all as 25 transit authorities from Budapest, Chicago, San Francisco, Netherlands and the UK have teamed up with Google which means that now, instead of just seeing a bus schedule, the Maps app will also show you a bus's estimated time of arrival as reported by the transit operator in real time.
For this to work though, you will have to use transit systems that have this kind of data available, because not all trains and subways have centralized or accessible live scheduling information.
Considering that Google is unveiling this, they are bound to work and improve it, which means that the future will bring us more cities and more transit options.
[googleplay url="https://play.google.com/store/apps/details?id=com.google.android.apps.maps"]