Google Keep Note update – sharing and collaboration lists allowed
Google Keep Note is getting an update and among the new features you will find is the option of sharing notes with family and friends. The feature started rolling out today through the Play Store and you must have gotten it already; if you didn't you may want to check your apps and manually update them.
Keep is basically a list-making app that helps you put together shopping lists in just a few seconds. Couples and friends can get their lists together virtually now too!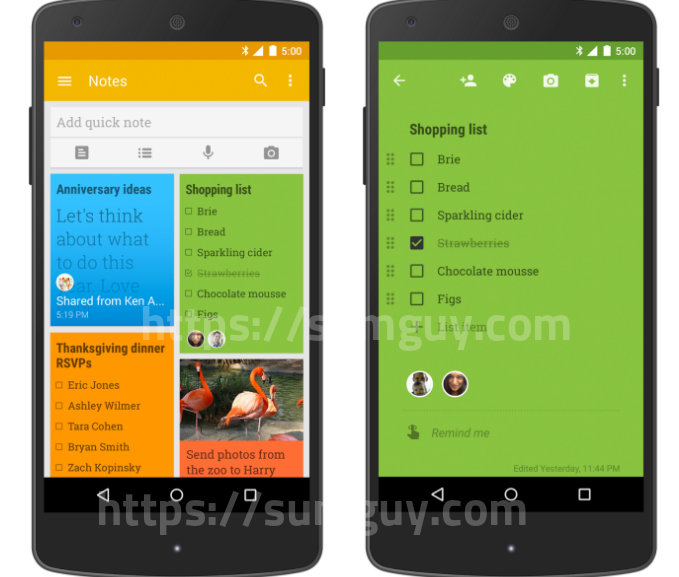 You will also be able to search lists by color too. This means that the app is one of the most practical and useful updates in a while, an update everyone can benefit from. Multiple users can now work on a list together at the same time. The service is available to anyone who owns a Google account and it organizes lists and documents by color codes.
You can download the APK by Google, just in case you didn't get the update you should have already; the APK is signed and certified by Google and you can find it HERE.
File name: com.google.android.keep-3.0.03-3003-minAPI14.apk
Version: 3.0.03 (3003) (Android 4.0+)
MD5:  f8e57ebb90cd4c448af9b063e204dab2
[googleplay url="https://play.google.com/store/apps/details?id=com.google.android.keep"]