Google I/o event schedule online – see what new Android stuff awaits between 27th and 29th May
May is the month for Google I/o as the event is bound to take place between 27th and 29th. Everyone interested in finding out just what the new news is can start planning those days in advance no matter if they go there or prefer to view it all on the Live channels.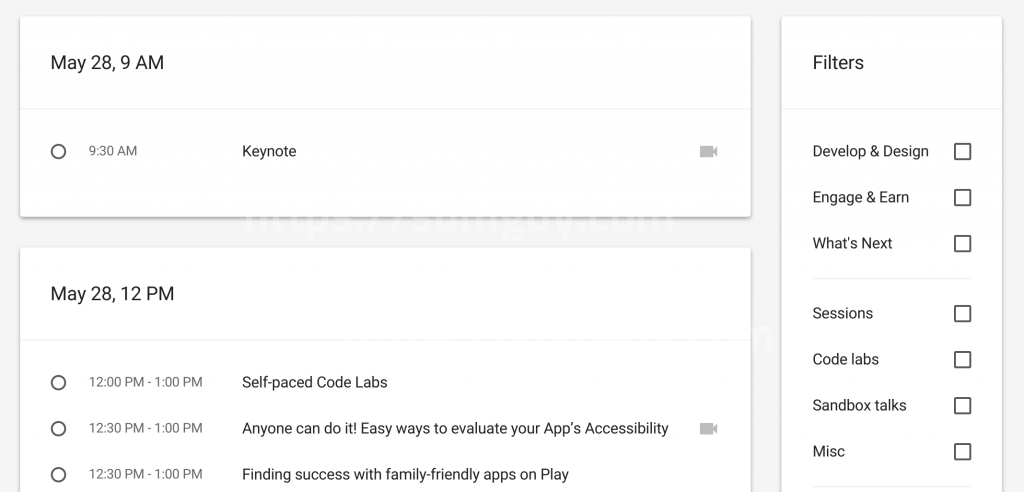 The Google I/O official schedule is now online and you can get a General overview from the Agenda tab or you can select more options to view a detailed list of each event. The most important event takes place on the 28th at 9:30 AM PST and it is the keynote.
The New in Android event will take place on the 28th at around 1PM and it usually refers to a new Android version, even if we don't get those annually. There's also a chance of getting new games on Android TV or apps for Android Auto.
The Android Wear category also presents interesting events regarding Google Fit and Smart Lock, as well as news on adjusting apps to an always-on screen.
Most events are rather short and take no more than 30 minutes. The events viewable online are marked with a small video icon. People who sign in will be able to create their own itineraries regardless of their presence online or in person. Give it a check in the source link below.
Source: Google I/O Schedule