Google Ingress mobile game rumored to become TV show soon
Remember Ingress? The game that changed the face of the world coming from Google and Niantic Labs may become a TV show soon, if we are to believe The Information. The game has been steady in updates and storied content ever since it released in 2012 in beta form and now it may develop beyond the mobile platform realm.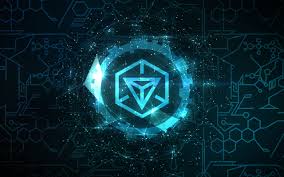 This little interactive experience could become more than just that as Google has partnered with Sean Daniel Co. to create a television show. Rumors say they are in talks for finding a showrunner at the moment. It appears that this move is not centered towards making more profit, but for extending the hybrid reality-fictional world beyond that of the game.
In ingress you take a side – you're either Enlightened or Resistance – and try to conquer and protect portals located at real world locations in your town where you can meet allies and enemies alike. Hell, you can even try to make some awesome artwork on the map while you're at it!
It appears that Google is also considering giving creative control to a non-YouTube venue when it comes to the production of the show, names such as Netflix and Hulu being thrown into the mix.
This is all a rumor at the moment, so take everything with a grain of salt. If the project does get greenlighted, would you like to see such an adventure?
Source: The Information