Google Glass still sold on Google Shop: outdated offer, will be shut down
UPDATE: the link you may access is not available anymore, it will be shut down by Google shortly as only pipeline Explorer clients and invited clients will be able to get the device.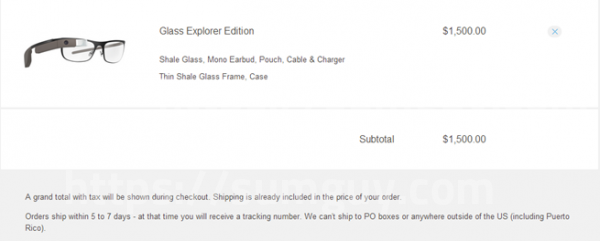 Apparently, the one day deal we talked about a few days ago regarding Google Glass has turned into a regular deal that might not please everyone. Google Glass is now public and the Explorer edition is sold at the same price of $1500. Now this futuristic device became the present and it may go over the beta stage soon, which means an even lower price, if we're lucky!
The $1500 purchase gives you the glasses, a charger or a cable, a pouch, a mono earbuds and free shades or prescription frames if you need them.