Google Fiber is spreading around and it will soon reach Nashville, Atlanta, Raleigh-Durham and Charlotte. In the upcoming months, residents of these four metro areas will be some of the most envied people on the internet because they will get access to the holy grail of the interwebs while everyone else gets even greener with envy.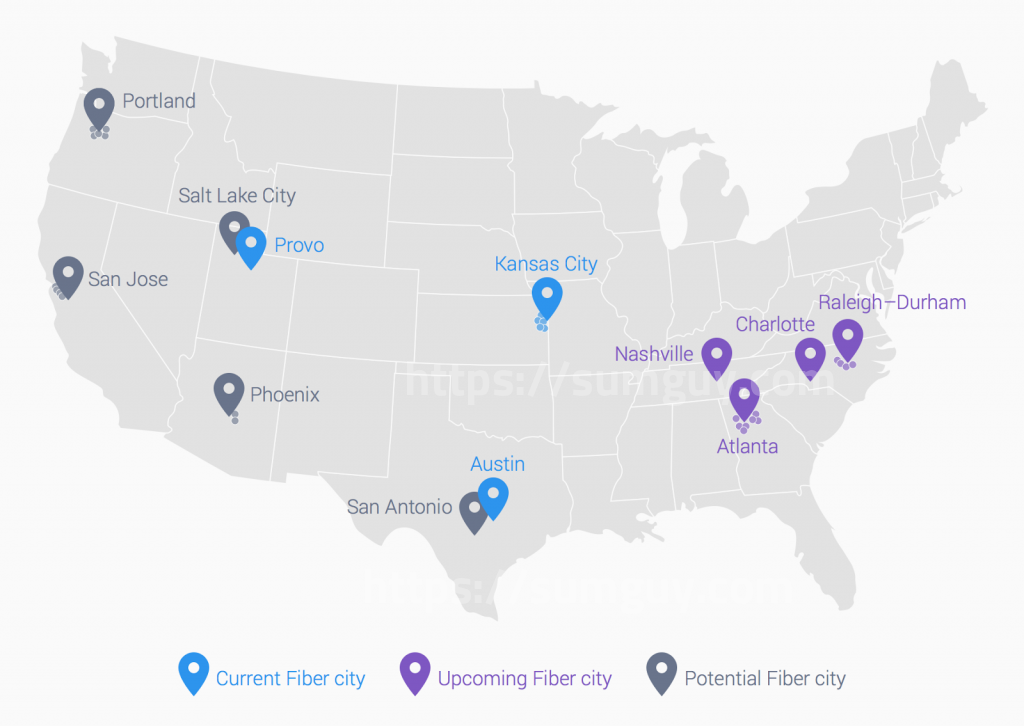 Google Fiber will be available in 18 cities across these four metro areas and this means symmetrical up and down gigabit speeds with no cap at $70 a month. You can, of course, add TV service to the deal as well.
Other three metro areas are included in the Google Fiber network already and four other cities could be added soon. The network will be designed over the next few months with city officials before the rollout actually begins.
Source: Google Blog