Gmail block tool lets you easily block senders
The Gmail block tool is a reality now and you can finally get rid of emailers you don't want in your life much easier than before. The option can be found under reply and forward in the Google Gmail app options and it is a block tool that will quickly let you get rid of the unwanted noise.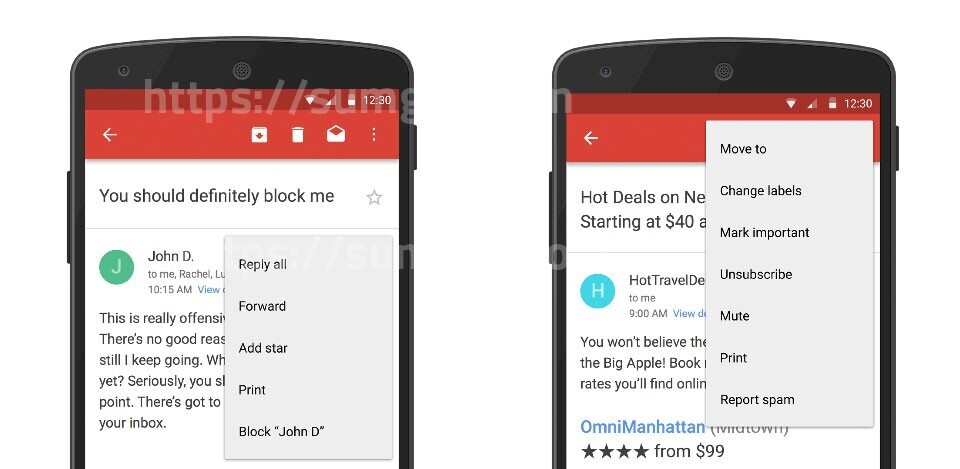 After you use the Gmail block tool and block a sender, their messages will go into the Spam folder. You do have the option to undo the action in the settings menu if you feel the need to.
The feature will be live on Android phone apps next week and you can already find it on the desktop version as well. The next update will also bring about the unsubscribe feature people are using on the web version.
Source: Gmail Blog via Endgadget