[Game of the Week] Gabriel Knight: Sins of Fathers – remastered adventure puzzle game on the Google Play Store
Gabriel Knight: Sins of Fathers is another classic adventure game released on the Google Play Store. If you are a fan of point-and-click games, you will love this one. This game is a 1993 Sierra adventure remastered that you can now try on your mobile device.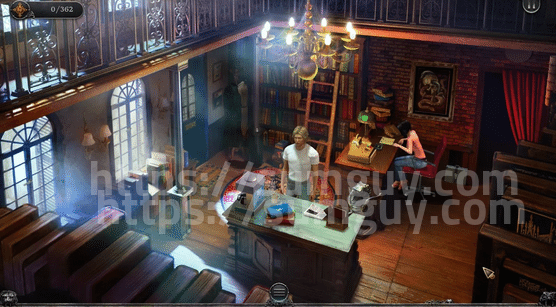 You become a book store owner stuck with investigating a whole series of murders going down in New Orleans. The entire graphics have been remastered to 2D and 3D and all the characters have voices of their own (Mark Hamill, Tim Curry and Leah Remini voice act some of the chars). The game looks great compared to its former self, aesthetically speaking.
The game play includes puzzles and some interesting history for fans of Stephen King's work. Gabriel Knight: Sins of Fathers is free on the Google Play store, but it does present some in-app purchase options too. The second, third and fourth chapters can be tried by paying extra, starting from $2.99 to $3.99 with a total cost of $11. The PC game costs around $20, which makes is somewhat of a deal, especially considering the remastered aspect of it all.
The game is compatible with all Android 4.0+ devices and it also includes support for Android TV. The entire game requires 1.34GB of free storage.