[Game of the day] GoatZ – a zombie goat horror simulator on Android?
Goat Simulator was a hit to both PCs and mobile devices and now you can also move on and enjoy two of the world's pleasures: goats and zombies. Everything was fine and you loved rampaging through cities, flying in outer space or just goat the best time of your life. Now your billy goat's life is threatened because you're a zombie and you need to find some of those braaaains to eat and survive this apocalypse. This is pretty much what you'll be doing in GoatZ.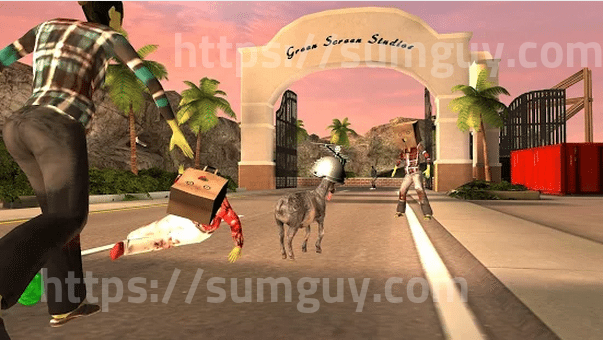 Having a lot of fun with the title GoatZ, taking some of the creativity behind DayZ, this sequel to Goat Simulator presents itself as a survival horror game realistically made where you –being a goat – will have to eat every 5 minutes to survive – jab at DayZ anyone? – while running from chainsaw-yielding bad men, flipping through the air and kicking butts. Of course, there's some driving cars involved, Asphalt 8 style, some green goo puking over enemies and some genuine crafting out of thin air.
Traditionally, GoatZ promises lots of bugs, a dumb story and a super-big map to explore. It's the total Goat Simulator experience, only smaller.
GoatZ is available starting today on Steam (as an expansion pack for Windows, Linux and Mac), Android and iOS at the price of $4.99. Basically the same price as the first Goat Simulator.
[googleplay url="https://play.google.com/store/apps/details?id=com.coffeestainstudios.goatsimulator.goatz"]