Galaxy Mega 2 in AT&T offer starting October 24
Galaxy Mega 2 will be coming to AT&T on October 24th, and its price might amaze you. The market may be full of phablets, but then there's  this big chunk of tech! This device is larger than even the Note 3, and it presents itself as an option for potential customers who want something big without paying a ton of money for it.
AT&T announced it will get Galaxy Mega 2 in its offer starting October 24 for $149.99 with a two-year contract or $475 off contract. This means that, if you choose a contract or purchase it through an existing contract, you would pay around $23.75 a month with Next 12 or $19.80 per month with Next 18.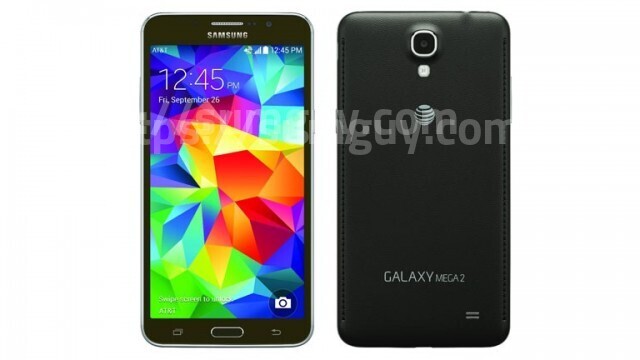 This entire year was full of devices that bragged about being a bit bigger than their last year counterparts, but in Mega 2's case, the size is a downgrade. It had a 6.2" display last year, but the 2014 version slimmed down to just less than 6". Resolution remains HD at 720 x 1280p, and the primary camera still has an 8 MP sensor.
Hardware speaking, Mega 2 has little updates to the 2013 model, retaining the quad-core processor and downgrading its battery to 2800 mAh.  Its design is completely changed though, as the device now has squared-off corners and faux-leather back, which makes it look much more like the current Galaxy devices.
Samsung Galaxy Mega 2 does not compete with the flagships of 2014, but is not a shabby device to look at and use, especially if you want a phablet at a smartphone price!
Source: About ATT
[wdsm_ad id="1484″ class=" " ]