[Free apps] Wildcard – the news managing app you may need in your life
Wildcard is a new curated news discovery app that is gracing the Google Play Store with its presence. This app will rely on news editors to find the right stories for you and to give you the best sources to justly overview events you are interested in.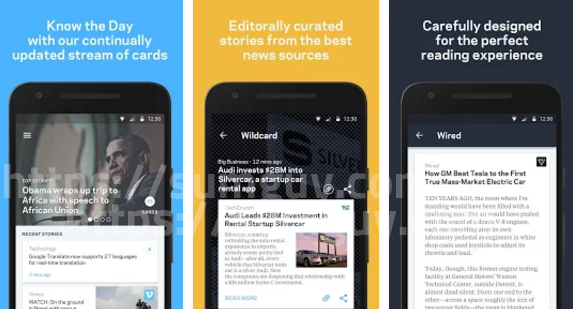 The stories in Wildcard are organized in series of cards with the main interface presenting the most important stories at the top. Each series of cards will have a number in the corner to show you how many stories you have to check out, and each card has a different source. When you research a story, you get Tweets and news from different sites as well. The bigger stories will present you with snippets to keep things casual and easier to grasp.
Wildcard will let you log in to Twitter to get more content from your stream, but the news stream is mostly guided by editors. When you choose to view a story you can add it in the "card" view, which is a clear reading UI that will load much faster and use less bandwidth in the process. The news you like can be saved on a card list or you can share them on social media. The app itself is free and seems to be " no strings attached" at the moment. Give it a second look below: