[Free app of the week] Microsoft Translator instantly translates your words into over 50 languages
Microsoft Translator is a new app that was launched on the Android platform today. It seems that Microsoft likes to branch out on all sorts of platforms in order to get more out of the niche market and increase its fan base. The app basically lets you communicate with the phone in order to get translations and it also presents support for Android gear!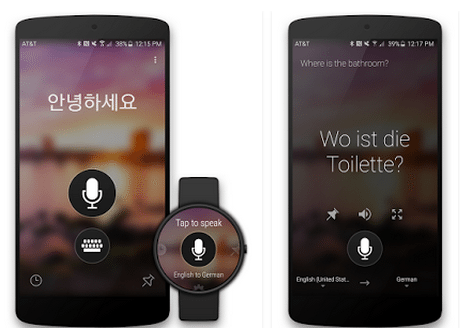 Microsoft Translator helps users translate to and from over 50 languages, including popular and particularly difficult or unusual languages: Spanish, German, Urdu, Greek, Hungarian, or French are just a few examples. In order to start the app you have to tap on the microphone to speak or use the keyboard and it will instantly translate your words. In order for this magic to take its course you will need an Internet connection.
The app from Microsoft supports text-to-speech in some languages and it takes over your screen in a full screen mode to facilitate your reading or showing other people your translations.
Microsoft Translator' s Android Wear support function allows users to get translations on their wrists as well! You can find the app in the Google Play store where it is free.