Flyperlink app lets you enjoy floating web browsing on your Android device
Flyperlink is an app available on the Google Play store that will change the way you browse the web. With it, when you read through the links on your device, the app can pop up the webpages you want in individual bubbles that you can view and move around as you want.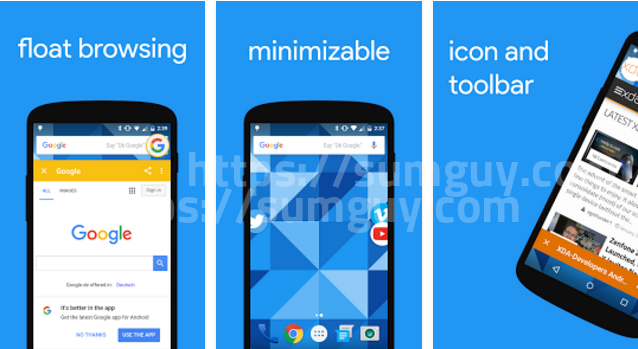 After you install it, Flyperlink will keep running in the background until you need it. Then you can decide which app you want to open your link with. You can choose the app itself, Chrome and any other browser you use on your Android device.
When you choose the app, it will make a bubble appear on screen that you can expand or minimize, or move around as you see fit. When you are done with the page, you can drag the bubble to the thrash icon that you can find at the bottom of your screen.
The page bubbles can be customized, but many of the customization are only available with the Plus version, which is not as free as the basic one. The Plus Flyperlink costs you 99 cents. If you feel like this app may help you out, give it a look via the widget below: