FlashFire tool updated: support for Android 6.0 and OTA flashing support added
FlashFire was updated with Android 6.0 and OTA flashing support today. The flashing tool made by XDA dev Chainfire is used for flashing custom ROMs and kernels without having to go to recovery during the procedure.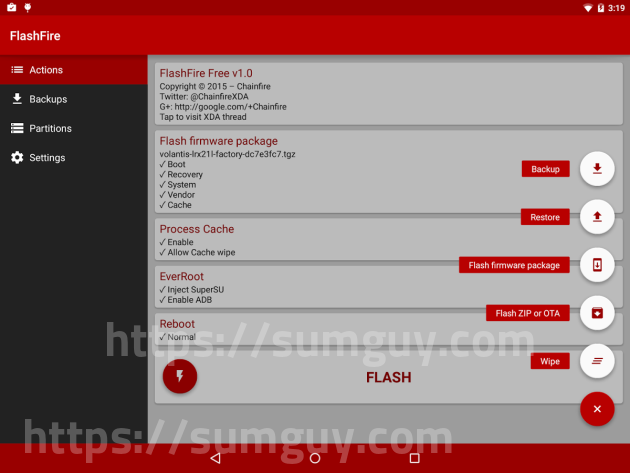 FlashFire has been updated to version v0.26 and it just became compatible with Marshmallow. The update also brings the ability to flash OTAs on Android 6.0.
With the update, Nexus users in Android 6.0 who are using SuperSU will be able to install OTA updates with the use of the tool when SuperSU is used in the default systemless mode with unmodified kernels, /system or /vendor. When an OTA will arrive on your device you can download it and then open FlashFire, which will in turn detect the downloaded update and it will generate actions. The flash option will let you install the OTA on rooted systems and root again. This should make rooting after an over-the-air update much easier.
FlashFire's update improves flashing full firmwares and it gets more support for additional partitions and archive formats. Chainfire does make a warning though: you should not flash Samsung's 6.0 beta firmware. Since this is an update to a beta app, you should expect things to go sideways here and there. Users should make backups before using the tool in order to keep their data safe.
You can download the app via the Google Beta system or from Chainfire's private server. For more info, check the XDA forums in the source link below.