[Flash Deals of the Day] Coldplay's "Ghost Stories" is available for free on Google Play
If you always wanted Coldplay's "Ghost Stories" album but had no cash to purchase one, hurry up and go to Google Play, where you will find that you can get it for free!!! The deal works for today only so you'll have to hurry up.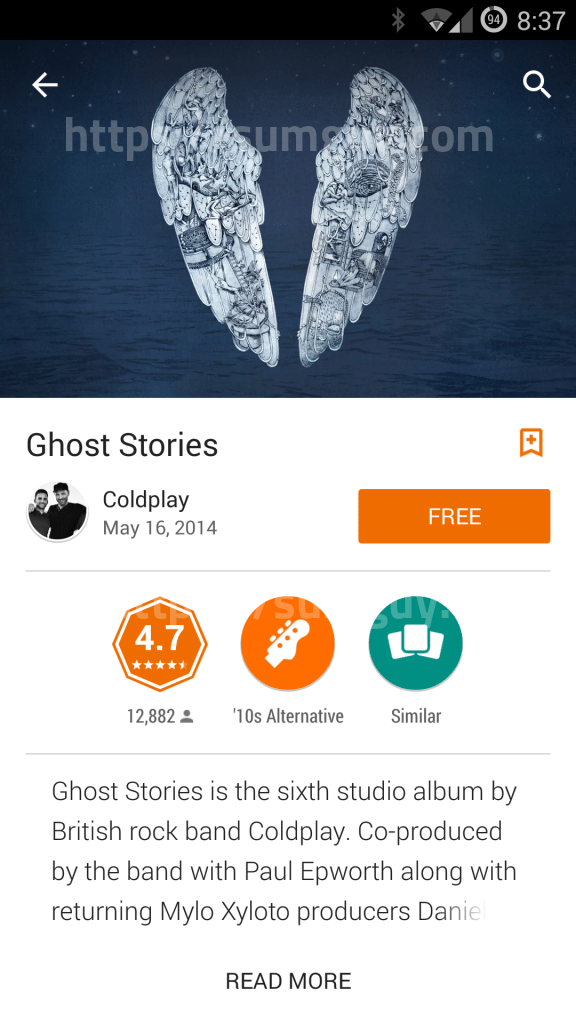 Coldplay's sixth album was released in May last year and has nine tracks, which means over 40 minutes of British rock. If that's your cup of tea or you just like to hoard virtual albums given for free, you can head out to the source link to get yours while they're still there.
At the moment, BC is celebrating its third year of existence and gradually presents the audience with different discounts and free items for short periods of time.
Source: Google Play