Fairphone 2 – the first ethical modular phone to launch ahead of Google's Ara
Modular phones are a thing for the future, and since Google showed their first attempt at a modular phone, everyone has been hyped for an Ara. But what if you could have one of these futuristic gadgets sooner than Google had in mind? Fairphone 2 could be a great alternative as the device is already very close to being complete, especially since it does not use any "conflict" minerals that could make the building process longer and more complicated.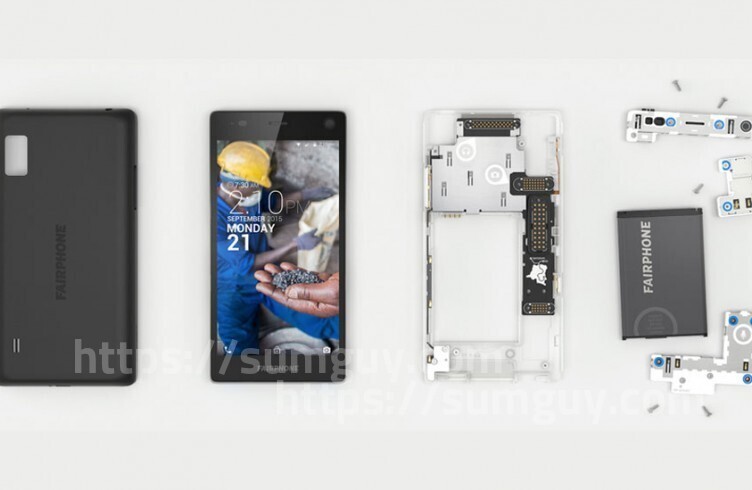 Fairphone was the idea of some thoughtful devs who considered that the world could embrace a greener more ethical tech product. They crowd-funded the phone that sold more than 60,000 units, which was more than enough to put in motion a second iteration of the device. Fairphone 2 is even more greener and more environmentally friendly than its predecessor. It is modular, but not as modular as Project Ara wants to be. The smartphone is built much like a regular phone, but its parts are easily replaceable. This way, you can prolong your device's life without having to spend lots of monies on more and more devices every few months (unless you really like those mainstream smartphones).
Fairphone 2 has easily replaceable or repairable parts and the manufacturers promise to help their customers at every step if need be. If you need a better camera, a faster processor, more RAM or better GPU, all you have to do is contact Fairphone and you will get them (at a price, of course). You will be able to replace every part of this device with better ones as the company continues to grow and those orders keep coming in.
What does the original Fairphone 2 look like? Here's the spec list:
5-inch full HD (1080p) LCD display with Corning Gorilla Glass 3
Quad-core Snapdragon 801
2GB of RAM
32GB internal storage plus microSD
Dual SIM slots
2,420 mAh battery
4G LTE connectivity.
This being said, the device should place somewhere around the mid-high average spectrum of the niche market. You can order a Fairphone from the official site linked in the source, but don't expect it to arrive before January 2016. You can choose between black matte, blue matte, blue translucent, transparent and black translucent. The translucent back cases show some of the "internal organs" of the device. You will have to pay $590 for one, and the company is assuring customers that "Your purchase covers the cost of phone production, plus Fairphone's operations and projects that create positive impact".
When it comes to tearing down and building back up, Fairphone 2 does very well, as the guys from iFixit gave it 10 out of 10. The modular smartphone is easy to teardown because it has no glue whatsoever between components; you simply take everything off by unscrewing some nice little screws. The LCD screen and glass protection are fused together, but they can come off pretty easy too if you need them to.
All in all, if you want to try the modular smartphone deal before Google amazes us with its real Ara phone, you can support independent manufacturers and choose a Fairphone 2. You may have to wait for a while for your order to get to you now, but next year these could become very popular and steal Google's race from beneath their feet!
Source: Fairphone