Facebook virtual assistant M to reach some devices today!
Facebook virtual assistant wishes may seem like a dream or a joke, but it is actually coming to life! Facebook wants in on the fun and popularity of Google Now, Siri and Cortana. But it is also trying to do something different, which is why it created M, its newest virtual pal program. This little feature will wait for you to use Messenger to introduce itself to you. You will be able to look for stuff from your Messenger app and when it will not be able to find answers to your questions, people working behind screens may be able to.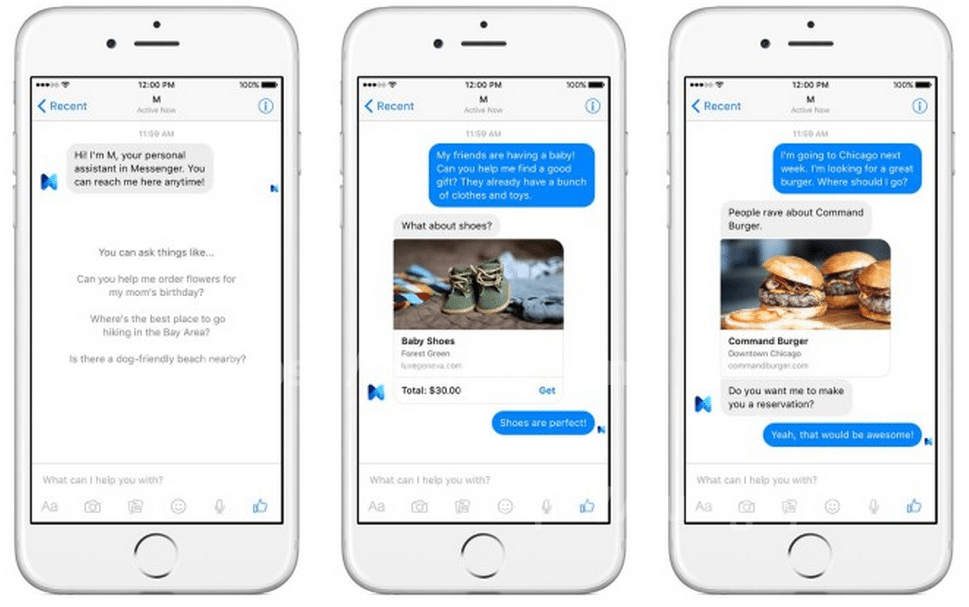 The Facebook virtual assistant is said to be trained and supervised by people, real people! M does not just help you with facts and usual information, but it is supposed to help you get reservations and place orders wherever you need.
Facebook seems to think that using real people to help you find or do things via your smartphone will keep you closer to their services as opposed to a situation when, if you cannot get the answer you need with the help of a virtual assistant, you may fall back to searching for something manually or switch to Microsoft or Google VIs.
M will become available to a few hundred users in the San Francisco Area for now, and the update will be rolling out as we speak. If this little test is successful we can expect a global release of this new Facebook virtual assistant.