Facebook Messenger update – send friends your location via messages
Facebook Messenger is updated again today and it is getting something interesting (read easier to stalk) for most of us. Unlike its Facebook app, the Messenger is actually getting changed for the better and the most recent change is the feature of allowing users to send a location to friends via messages. The thing is, it does not have to be the location you're at, it can be any location.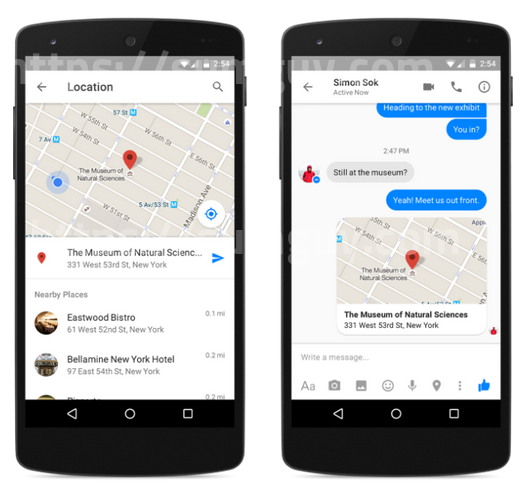 Using location on Messenger is still optional and this does not change how your location data is used by the app. Location sharing is bound to appear in the menu with the usual add-ons. When you tap on it you will be able to choose to share your location or other places nearby.