Facebook messenger update – new features and funny stickers to use online
Facebook messenger was updated to version 5.0 and presents some improved options. Communications that don't require text will be much easier now that icons are available! you can choose from different types of icons you can color your texts with at any time.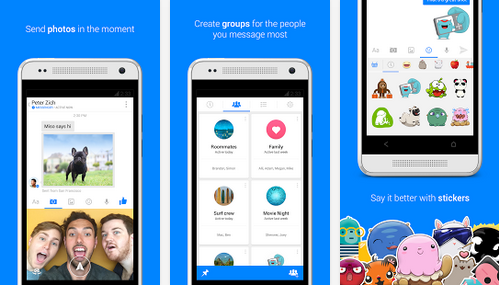 Open a new or archived chat with people and you will find some new rows of icons at the bottom of your device screen you can use. The app has different functions now: standard text, instant photos, uploading photos, voice messages, stickers to insert or likes – those giant thumb-ups you can always include in the conversation.
A true new feature is a link to the camera where you can get a little selfie window where you can send an instant photo to the friend you are talking with. If your device is updated to Android 4.3 or later you can send direct videos from your device in chat. The app has faster contact searches As well, but that depends to your perception and Internet package.
You can find the Facebook Messenger update on Google Store if you weren't automatically updated yet.