[Educational game of the day] Captain Clean needs your help in Cleanopolis!
Captain Clean could change your life or your child's life if you try it. The world is a terrible horrible place heading to total destruction and humans have a lot to do with that. Renewable energy and alternative solutions are found or worked on all the time, but many do not get to know about them.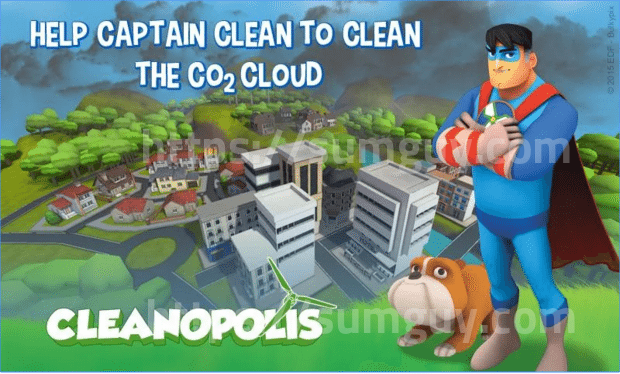 Global warming and its effects upon nature are getting worse and worse, and the future seems dark and heavy in greenhouse gasses. This little game could help your children understand what positive change and environment protection are all about. You can try it too, it will definitely get a few laughs out of you, at least at first!
Captain Clean needs you to fight with him against climate change and protect Cleanopolis from CO2 emissions. You get to explore the city and its districts, where you will find different mini-games to keep you entertained. When CO2 emissions are lowered, the city becomes beautiful again, the people are happy and the world continues to turn.
You can even play the game with 3D glasses (cardboards) if you want to immerse yourself a bit on the world of Cleanopolis.
Captain Clean features:
4 districts you can explore
quizzes to evaluate ecological footprint and advice on how to improve it
8 mini-games to test your reflexes and reduce the emission of greenhouse gasses
movie theater with an educational film included below
unlock objects to make Cleanopolis beautiful again!
https://www.youtube.com/watch?v=G94H1BPk1l8
Captain clean is a pretty and educational game where everything you do counts. Test and educate yourself and your kids about how you can change the world for the better!