[Deals galore] Amazon 12 Days of Deals kicks off with Kids-themed sale
If you love deals and you are in a Christmas mood of buying everyone you know and their friends gifts, Amazon may be here to help you a bit! You either hate it or love it, but the holiday shopping season has come and Amazon will not quit with just Black Friday and Cyber Week. Amazon is now offering us 12 Days of Deals, which is a themed everyday sale where you will be able to choose different themed objects to buy for your loved ones. The first day of Deals is destined to Kids.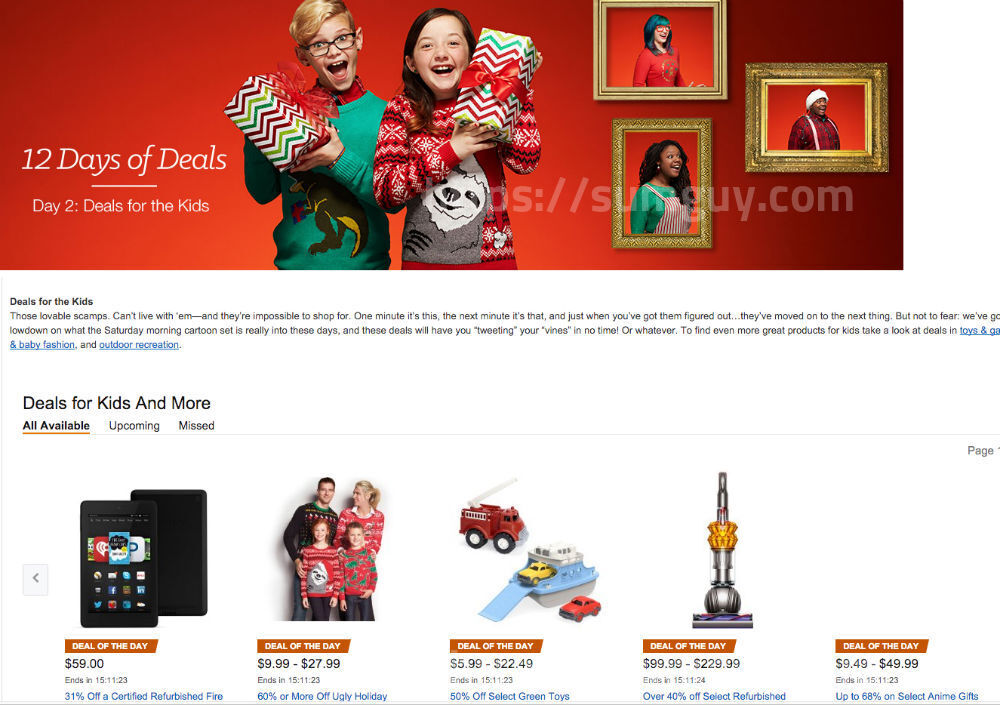 During the 12 Days of Deals event, customers will be able to get deals such as $150 off an Alienware Alpha ASM-1580 console, or $15 off Amazon Fire TV. You also get some money off Amazon Fire tablets and smartphones and more deals will come in the following days.
In order to spot these deals though, you will have to keep checking Amazon from time to time. Apart from the 12 Days of Deals, Amazon will continue offering its lightning sales too. What excuse will you have when you find yourself presentless on Christmas Eve?
Source: Amazon