[Deals] Amazon bundle live! – get over 30 apps and games for free!
Amazon Appstore is splurging again! There is a new deal alert that lets customers get more than 30 apps for free today only! In case you were thinking about getting an app or a game from Amazon, check the source link for your favorites, you may just find them there! Amazon says the apps found in this bundle add up to $140 and the most expensive you can get for free is an English dictionary sold for $30.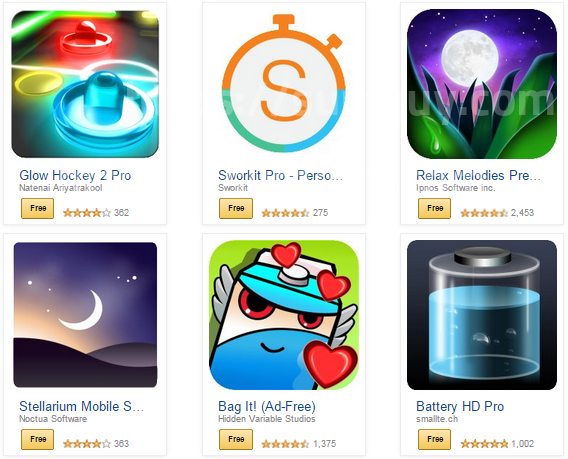 Among the apps you will find in the deal are:
Battery HD pro
Food Substitutes
Guiter Pro
Longman Dictionary of Contemporary English 5
MeteoEarth
mSecure
Office Secure Professional 8
Runtastic Pro
Shazam Encore
Smart RAM Booster Pro
Travel Interpreter.
The games that can entertain you are:
Doodle Jump
Back to Bed
80 Days
Monsters ate my Condo
Trivia Track
Bag It!
Cut the Rope:Experiments
Delicious –Emipy's true Love
Glow Hockey 2 Pro
Hidden Object: be my Valentine
Sorcery 2
Ski Safari: Adventure time.
Source: Amazon