[Deal of the week] Game of Thrones the mobile version on discount in the Play Store!
If Game of Thrones is your cup of sugar and you want to own every piece of the fantasy you can get – but if you also love deals – this could be the day for you, my friend!  TellTale Games is selling the mobile game for $0.60 in the US and other countries are seeing a discount as well.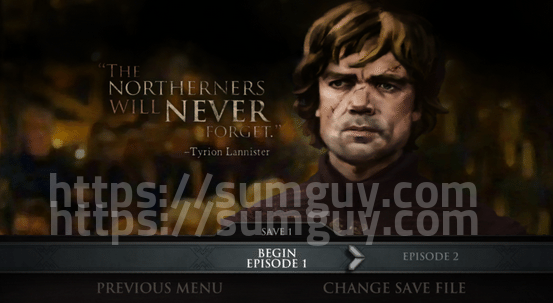 The game meant for mobile devices is a mirror of the PC one released earlier this year and it works with episodes that come out it batches. The first episode is now available on the Google Play Store for just $0.60, a discount from the usual $5.
In TellTale Games' Game of Thrones you become a member of the Forrester family, one of the smaller dynasties of Westeros, and you must navigate through the ripples of everything taking place with the stronger, more preeminent houses of the realm. Find yourself in the middle of a fight for survival, meet Daenerys Targaryen and her dragons, try to survive at the Wall with the Night's Watch while making Jon Snow your friend or attempt to save your name, family and status from the Boltons and their ruthless occupation of the North.
You Americans are not the only ones who will profit from this discount as it can be seen on a discounted price in Australia ($0.20) and Russia (0.10 RUR), among others. There will definitely be a discount for the first Game of Thrones episode for mobile devices this week, so hurry up and get it!