[Deal of the day] New Humble Mobile Bundle: get Spaceteam, the Last Express, Monument Valley and Joe Danger by paying what you want!
The newest and truest Humble Mobile Bundle around is live and you can pay whatever you want to get some rad games. You can get some pretty expensive games at a cheap price and help charities in the meantime too. The first games look pretty good, and there are more titles to come as well. If you hurry up, you can get the whole bundle for a lot cheaper than what it may cost later on.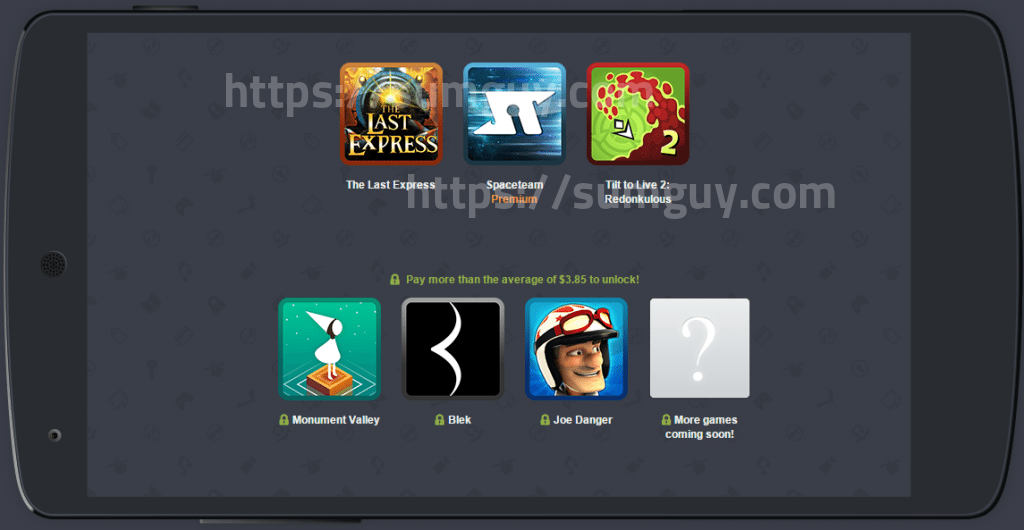 There are two mini-bundles at the moment, one you can get for the minimum amount and it includes Spaceteam Premium, The Last Express and Tilt to Live 2: Redonkulous.
If you pay more than the average ($3.85 at the moment of writing this article) you also get Monument Valley, Joe Danger and Blek, with more games to follow. The additional games are made available in a week and they will only be available when you pay above the average.
Source: HumbleBundle