[Deal of the day] Motorola goes $40 off of Moto G LTE 1st gen today only!
Motorola is offering a great deal today and it's giving you a $40 off deal of the Moto G price, lowering it to $159.99. We're talking about the first gen Moto G of course, but it's still packing LTE.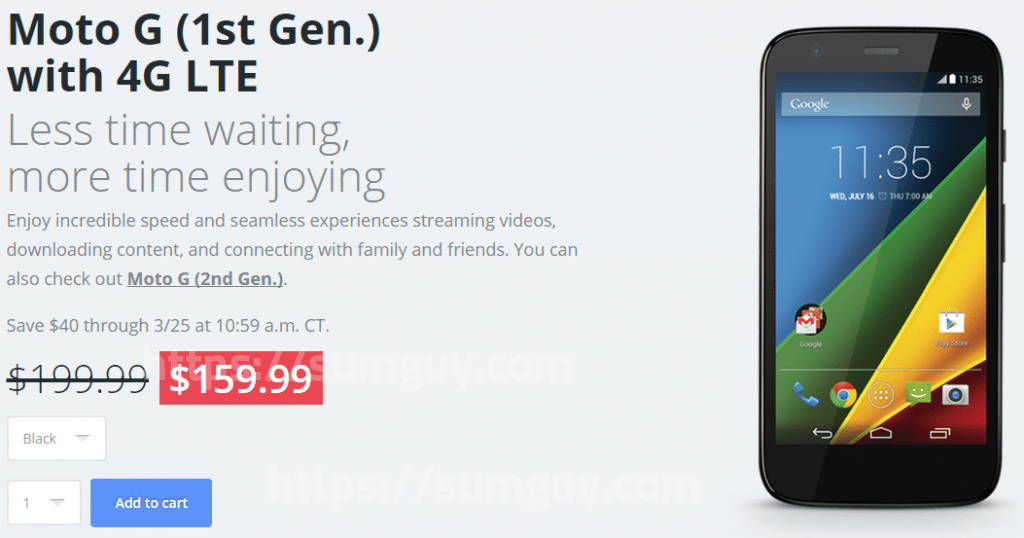 The device is a little smaller than the 2014 version with its 4.5" 720p LCD screen, 8 GB of storage plus a microSD slot and a Snapdragon 400 CPU paired with 1GB of RAM. The LTE version presents support for LTE bands as well as HSPA+ bands 0n T Mobile and AT&T in the US.
Motorola Moto G 1st gen will be available at this price until March 25th at 10:59AM CT. Shipping is free and your device will arrive sometime around April 1st. Happy dealing!
Source: Motorola