[Deal of the day] Hushed gives you lifetime anonymous phone number for one purchase
Hushed has a deal for you and now you can get a lifetime private phone number for the price of one-year plans. StackSocial, the developing team, is offering many many one-in-a-lifetime deals where you will have to pay only $39 for a lifetime of secret phone number calls and messages.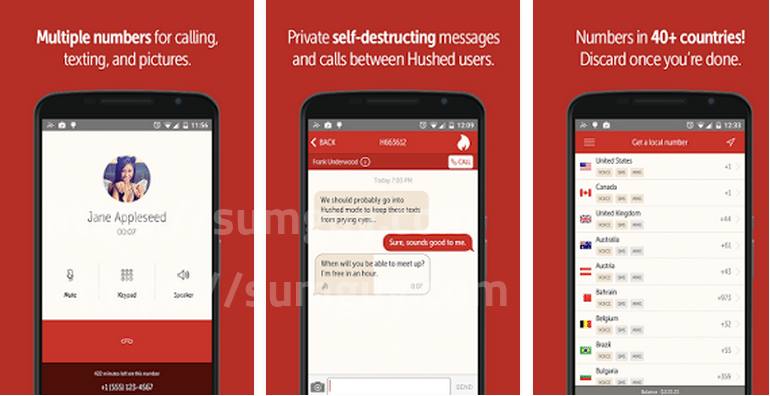 This app lets you set up anonymous phone numbers and usually you would have to pay for the service on a periodic basis ranging from a few days to a yearly pass. The price for this lifetime deal is only $10 bigger than what you would have to pay for one year worth of secret calls and SMS messages.
Hushed lets you create a disposable phone number without having to deal with the hassle of monthly payments. You have to pay upfront for the amount of time you want to use the number and the minimum is 7 days for $2. Each price and period tier comes with limited minutes and SMS messages and you can use them all before you have to pay again.
The current lifetime master plan from Hushed will have a limit of 500 minutes and 1100 messages per year, which is the regular limit for the yearly plan. You can give the app a second look below: