[Deal of the day] Humble Mobile Bundle by Tin Man Games – get your gamebook adventures while they're hot!
There's a new Humble Mobile Bundle to buy and it's Tin Man Games that you will find in it. This is the developer of some rather popular gamebook adventures and there are 10 titles you can buy at the moment, with more to come in the following 13 days.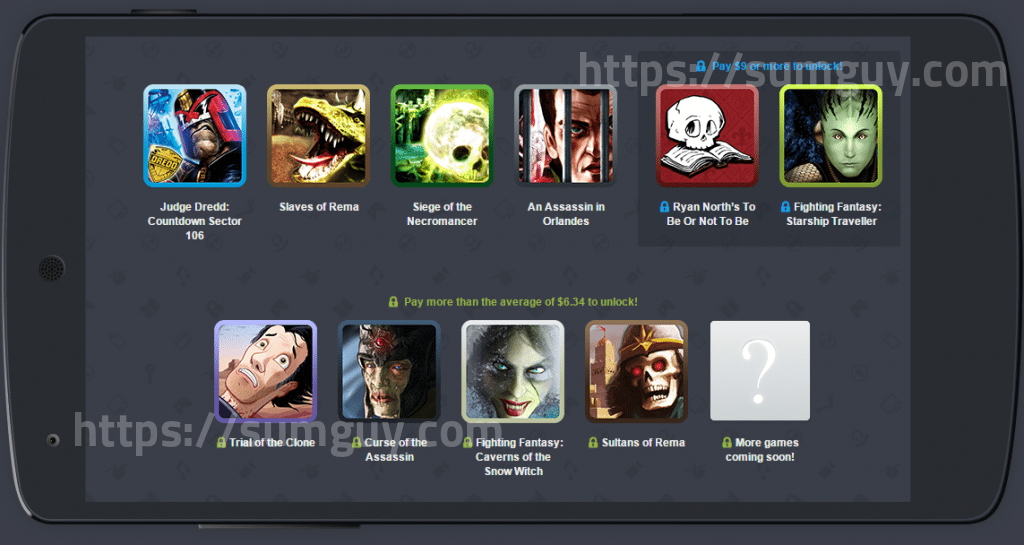 The first four games you get for whatever little you pay are judge Dredd: Countdown Sector 106, Slaves of Rema, Assassin in Orlandes and Siege of the Necromancer. If you pay above the average, which at the moment is $6.34, you also get Trial of the Clone, Sultans of Rema, Course of the Assassin and Fighting Fantasy: Caverns of the Snow Witch.
Paying $9 or more will also get you Ryan North's To Be or not To Be and Fighting Fantasy: Starship Traveller.
Your payment is split between charities, developers and Humble Bundle, as usual. More games will be added in time and you will get them automatically even if you buy the bundle prior.
These gamebook games are part RPG and part short stories. You read through books, make choices and solve puzzles and when you fight it's all controlled by how dice rolls and how ingenious you are. Each game sells for around $4-7 in the Play Store, which means you get a great discount whatever option you choose to buy.
Source: Humble Bundle