[Deal of the day] Free blues album from Buddy Guy on Google Play
Are you a fan of blues music? Then you should hurry up and go to the Google Play store where you will find Buddy Guy's free blues album named Born to play Guitar. This deal will only last through today so you have to hurry up.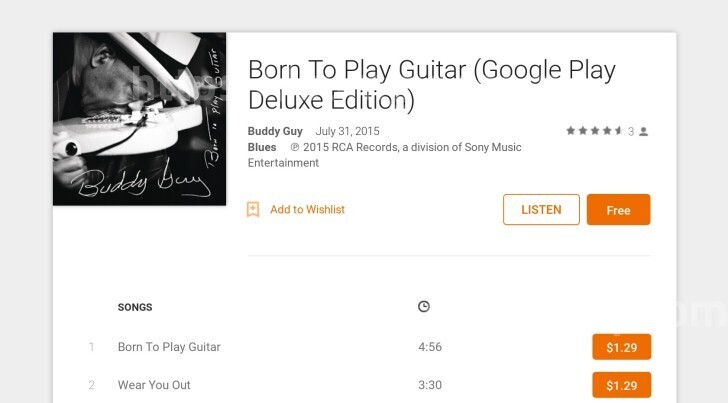 This album came out in 2015, but it is just one in the many many albums in this prolific artist's career. Buddy Guy is 79 years old and he has been making music for a long long time, probably longer than you have lived or even longer than your parents' lives.
This free blues album has 16 new songs you can download from the source link below. You get over one hour of music and, if you really really like it, you can get more if you pay.
Source: Google play