[Deal alert] Buy a Chromecast and get free Google Play store credits!
If you want a cheap Chromecast and a deal to go with it, look no further than the Google Store! You don't even have to buy the device exclusively from Google; you can purchase it from Walmart or Best Buy and the deal will still be in place.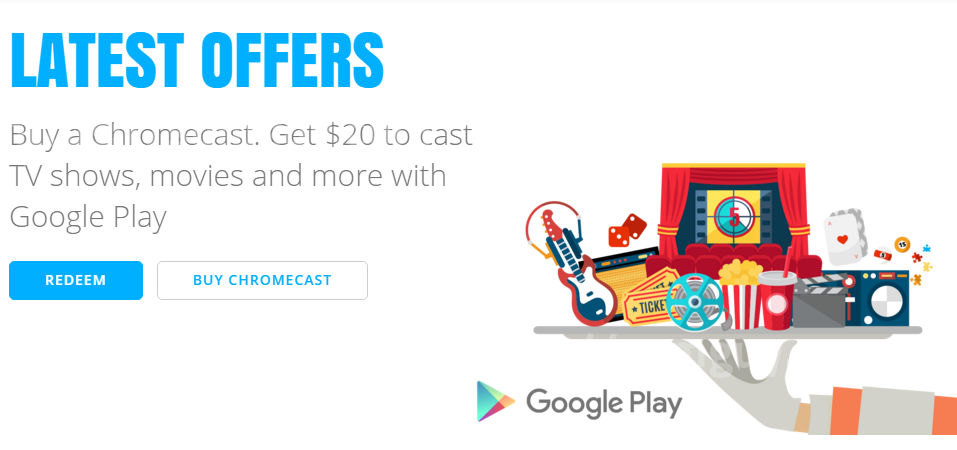 This is the deal: you buy a Chromecast for $30 and get $20 in Google Play Store credits. You get the $20 worth of credits once you activate the device. Hurry up because we don't know how long this deal will last. Happy shopping!
Source: Google