[Deal alert] Android Pay purchases made with Nexus devices earn you gift cards!
Do you have a Nexus device? Do you use Android Pay? Then you could be eligible for a gift! Google just announced that if you use Android Pay on a Nexus device by December 31st 2015 you will get a $20 Best Buy e-gift card added to your digital card wallet. These gift cards are limited in number, which means that the promotion could end before December 31st if everybody and their friends uses it.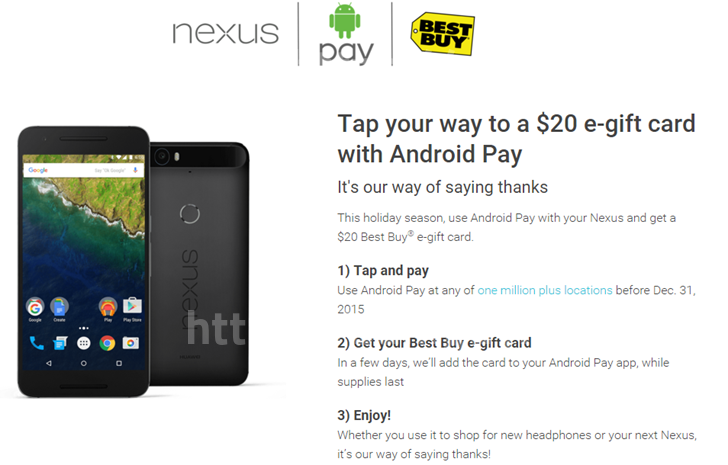 All you need to know is that if you have Android Pay on Nexus 4, 5, 6, 7, 9, 5X or 6P and you use it, you are eligible for an e-gift card. You get one gift card per account and if you use Android Pay on a non-Nexus device you will not be eligible for this deal. If you hurry and start spending with Android Pay, you may just get a gift yourself!
The gift card will be added to your Android Pay app in a few days after you tap and pay. It does not matter what you buy or where you buy it from as long as Android Pay is supported as payment.
Source: Google