[Deal alert] Android Central Fa-la-la-liday contest could win you a Nexus device! Find out how below!
The holidays are just around the corners and we all love presents. This is why Android Central made an easy contest where anyone can enter and have a few chances at getting a brand new Nexus 6P or a Nexus 5X. The Fa-la-la-liday contest wants you to follow, visit and interact on the web platform in exchange for getting entry chances.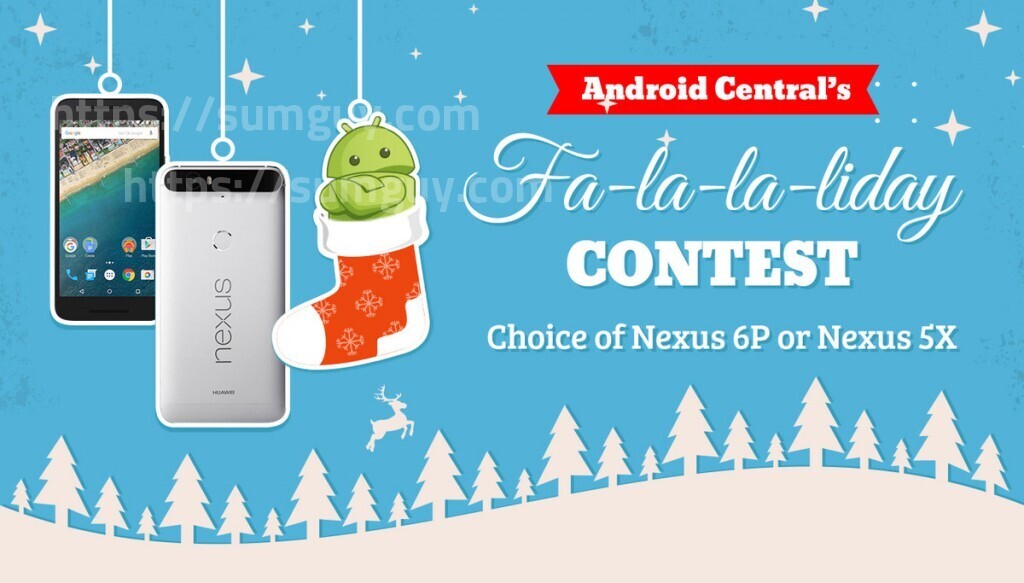 The grand prize for the contest is a Nexus 6P or a Nexus 5X, according to what the winner wants. Other five lucky runners up will get a box full of Android goodies and Android Central promo stuffs just in time for after the holidays.
In order to enter the contest you will have to get to the end of the source link provided below and use any or all of the methods you find there. This contest is open until the end of the year, when we will finally know who the lucky guy or gal is.
The Fa-la-la-liday contest is open worldwide but if you are not from the US – which is where the prize will be shipped from – you must keep in mind that any additional customs fees and taxes will have to be paid by you. You should also check the phone carrier support availability. Good luck, everyone!
Source: AndroidCentral