CyanogenMod 12.1snapshots available with AOSP's security updates
CyanogenMod 12.1 snapshots are rolling out and they are comprised of the security updates that Google released in AOSP in November. CM snapshots are the most stable version of a custom ROM on the market right now, and they are usually pretty close to the original Android OS when it comes to releasing updates.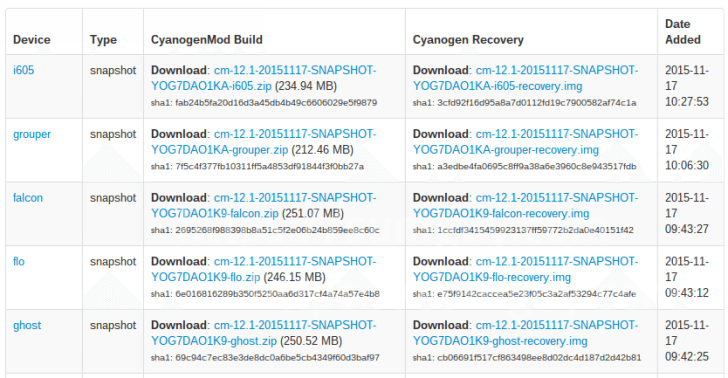 Keep in mind that this rollout will not move your device to Marshmallow yet, that will happen when CyanogenMod 13 hits. Among the builds you can already find are some Galaxy phones, the Moto X, E and G versions, some DROIDs, HTC One M7/M8, Nexus 7 and even Yureka Yu.
CyanogenMod snapshots show up every month or so and they manage to offer users stable and predictable experiences with less security and bug issues. If you want a stable custom ROM experience, you may want to flash this CM version. You can find the files in the source link below.
Source: CyanogenMod Snapshot Downloads