Custom Quick Settings app – get more quick setting links, icons and toggles
When your default quick settings are not enough and you want more diversity, what can you do? Why, install Custom Quick Settings app, of course. This little piece of software will help you by adding app and web links and custom toggles to quick settings without root on your Android 6.0 device (Android 5.0 still requires root).

The app basically allows users to get additional apps and toggles on the quick drawer up top. The Android quick settings drawer is the fastest place one can get the stuff they need because it can be accessed naturally via the motion of sliding down the screen.
Before the creation of Custom Quick Settings app, adding items to the quick settings drawer was impossible. We owe this little feature to XDA developer Quinny899, who created the app you can now find in the Google Play Store.
The app uses a hidden Android feature and it activates a broadcast tiles feature that allows the user to add anything they want to the quick settings drawer. This can include links to apps, websites or a toggle for some Android features.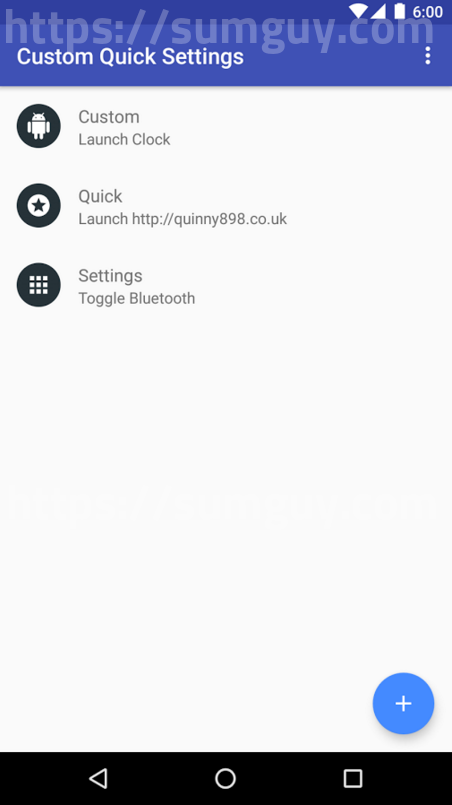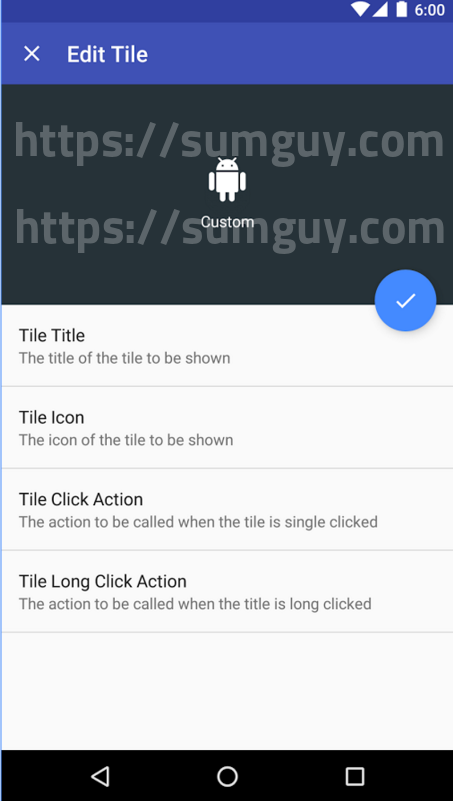 Official feature support:
– Add as many quick settings as you like to your stock quick settings (no silly overlays or hacks)
– Custom titles (custom tiles only, you can't change the default ones)
– Custom icons, chose from over 1,200 icons (custom tiles only, you can't change the default ones)
– Icons from device (chose your own icons)
– Icons that change state (where supported)
– Icons from apps (shown in the launcher normally)
– No persistent notification & no battery drain – runs at boot and updates only when you change them
– Action on both short and long click
– Tasker intent support (tutorial: http://goo.gl/McoF6J)
Custom Quick Settings app just updated to version 1.6 and it now supports new icon packs thanks to the Xposed Framework. It also has a new GUI for Tasker plugins tiles that users can add to the Quick Settings menu. The app is found on the Google Play Store and it is free. You can give it a second look via the widget below: