Cricket Wireless boosts LTE data plans starting from $35
Cricket Wireless is trying to take over the world with a boosted LTE data cap. The prepaid carrier has been working on its inexpensive tax-inclusive plans and auto-pay credits these past few weeks and now it launched some new and improved plans just to make things better.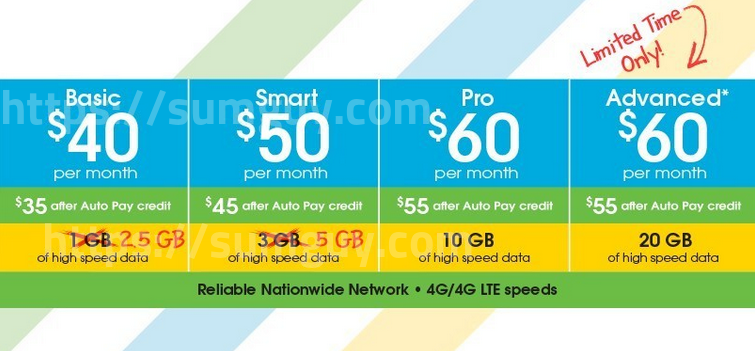 The two cheapest plans are getting a bump in data and you get a limited time deal on more data as well. The Basic and Smart plans are getting a boost. The Basic data plan is going from 1GB to 2.5 GB for $40 (auto-pay credit included) whereas the Smart plan is getting an upgrade from 3GB to 5 GB for $50.
The usual 10GB plan sold for $60 is unchanged but there is a new $60 option that offers 20GB of LTE data.  The latter is only available for purchase for a limited time only, although Cricket didn't mention just how limited that time is.
The plans include unlimited text and talk, the usual offer you get nowadays. These new plans are also promoted with discounts on some new devices including HTC Desire 510 and Moto G.
Source: PR Newswire