Cortana app from Windows officially available for Android, iOS and OnePlus One
Microsoft's virtual assistant Cortana is finally out of beta. For starters, the app will be available in the US and China, but more competing markets will emerge later. Starting today, if you are in the US or China you can download the virtual assistant for your Android device, for the iPhone and for the Windows 10 smartphone. Cyanogen OS-powered devices will also be able to get in on the fun as OnePlus One will integrate support for the VI with the 12.1.1 Cyanogen OTA.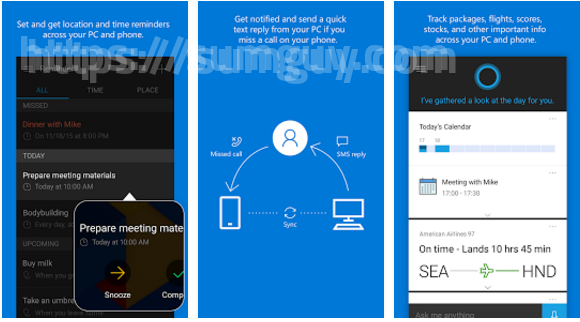 Basically, Cortana lets you track reminders and notifications across platforms, plus you can ask your own questions. You also get different features based on which platform you use the app.
Cortana for Android lets users ask questions via the "Hey Cortana" command. This feature is available in the app or on the home screen. You also get notifications on a Windows 10 PC. These features will not be available for Apple products because iOS will not be opened fast enough to make support for them. You also get the option of testing features on your Android device.
Cortana features:
• Set and get location and time reminders across your PC and phone.
• Get notified and send a quick text reply from your PC if you miss a call on your phone*.
• Track packages, flights, scores, stocks, and other important info across your PC and phone.
• Use Cortana's Notebook to view, edit and manage your interests.
• Get information and answers to all kinds of questions. If you're looking for it, Cortana can help find it.
• Have a little fun in your down time — ask anything, get jokes, and much more.
When it comes to Cyaongen, the app will be pre-installed and it will allow the usage of the Hey Cortana command in any app or screen. The virtual assistant can be used at doing things like powering down the phone or putting it into silence mode or changing network modes. The app does work best on Windows phones though, because there is where it offers the most features, but Cyanogen phones come pretty close.
In order to run the Cortana app you need a device running on Android 4.1.2 or iOS 8. Give the app a look below if you are interested in this virtual assistant that works cross-platform: