Chromecast and Chromecast Audio launched and available for purchase
Chromecast has a new model and the streaming gadget may be ready for true greatness. The gadget was launched today and it continues the success from 2013 when this little piece of hardware became an instant and unexpected hit. It's no shock it became such a hit considering that it plays web videos from different services and pages and manages to beat the competitors (i.e. Apple TV, Roku).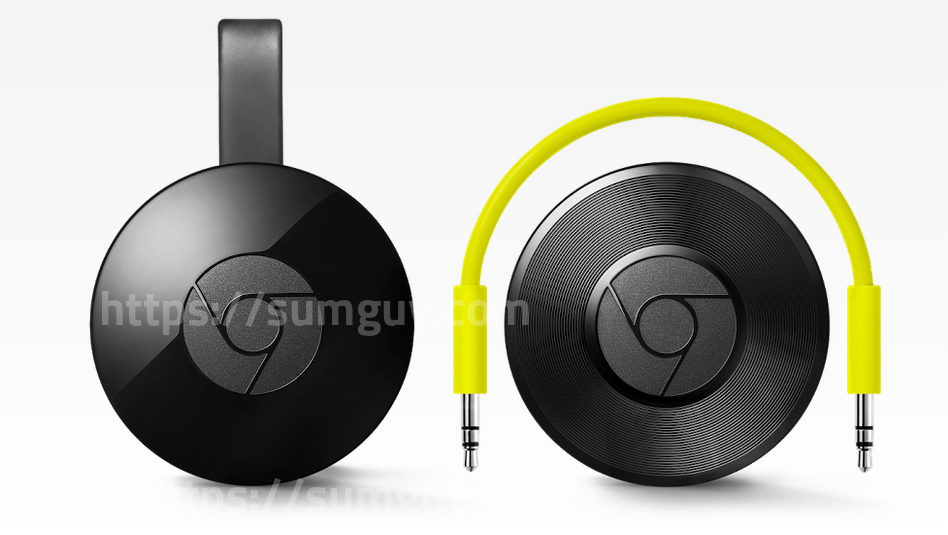 The device hasn't had any kind of change since launch albeit little software updates here and there. Starting today, things change as the device evolves and changes its design into a puck shape with a little HDMI port , better video and wider WiFi support.
The new Chromecast is compatible with 802.11ac WiFi and 5GHz networks, pus it has a triple-adaptive antenna design that should significantly boost signal. It is also available in a panoply of different colors such as coral, lemonade and black.
Chromecast Audio: a different kind of music experience
Google's Cast for Audio is finally getting its own hardware and it allows you to basically connect to any speaker and WiFi network and use the speaker as a cast receiver. The device is a WiFi radio, and audio processor, and headphone jack because it allows audio-only apps to connect and stream music to any local speakers you want. With Chromecast Audio you can connect more units to make a multispeaker or multi-room setup; you can also use it for its support of optical connections and RCA.
https://www.youtube.com/watch?v=C2OCaj2CHvY
Design -wise, Cast Audio shares the same puck-like shape as the original Chromecast, and it looks like a little vinyl record itself. It works with more than one controller device on the same network and you can even access users' playlists as they are playing on a local speaker with compatible apps.
https://www.youtube.com/watch?t=64&v=yX6Kkq7hPJY
The new and improved Chromecast costs $35 (same as the original) and it is available in 17 countries starting today. It is also available in retailers and it ships immediately after purchase. The Chromecast Audio is also available starting today at the same price or $35. You can find them on the Google Play Store and they will soon show up on retailer pages and in stores.