[CES highlights] Prizm will learn your music and stream it when you party with friends!
Don't you just love it when technology is taking over your life, reading your mind and preferences and taking over whenever you need a hand? Prizm is one of these devices and it will read your musical preferences and state of mind (in a sense) in order to put the best music for the occasion whenever you are home (or wherever you plant one of these babies).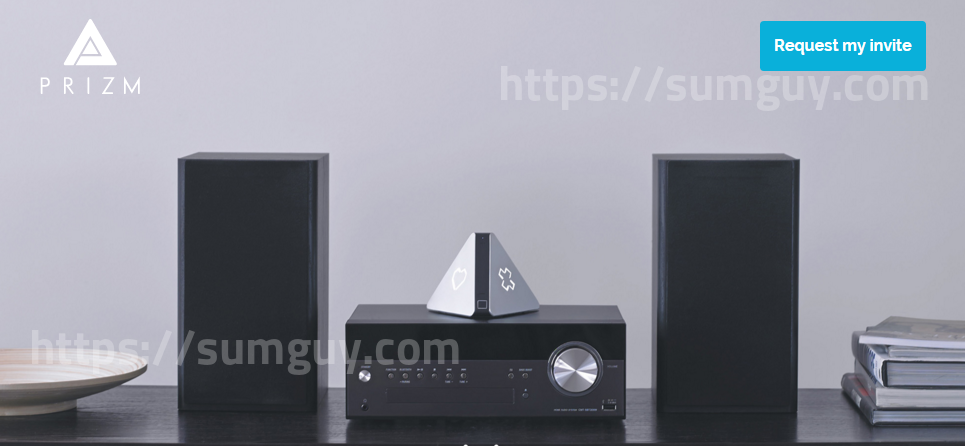 Prism is meant to turn your music listening experience into something completely new and different. It detects the number of people in the room, the ambiance, and it seeks out familiar signals in order to match the music to everyone's liking. The device learns the music everyone likes and it plays it automatically whenever they – or you – enter a room.
You don't have to bother too much with setting up the device either. All you have to do is place it somewhere where it can detect Wi-Fi signals. It has a heart touch-sensitive side where you can tap in order to teach it that you like a song and an X you can choose to show it that you don't like that particular rhythm. The app also presents easily-accessible volume keys.
Steps to take to start Prizm:
plug it with a power cord and plug in speakers
open the Prizm app or download the app and start it
start playing music
The device will search for the music programs you usually use on your phone or tablet and it will locate your existing playlists. It analyzes the music you listen to most and it creates its own playlist for you to enjoy.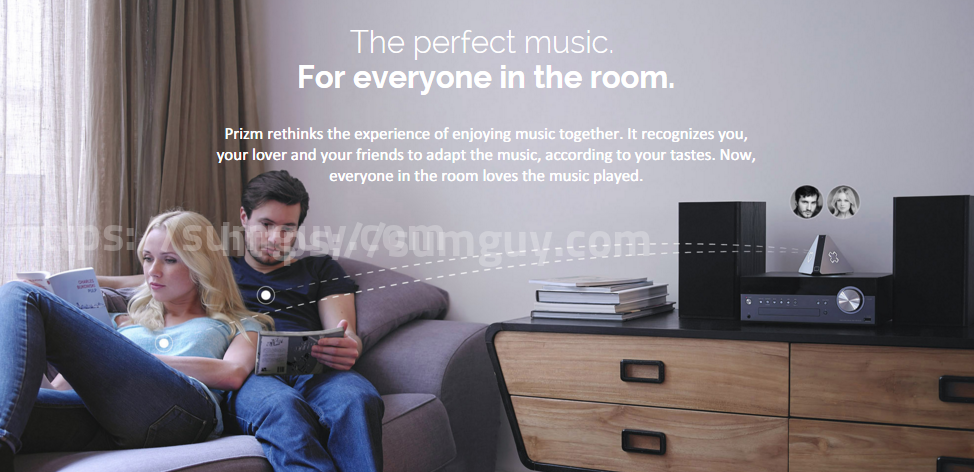 The playlist is altered based on the number of people in the room. If you are the only person in the room, it will broadcast your favorite music and if there are more people in a room, it will analyze their favorites too and try to find common songs and genres to play. If there are more than five people in a room, the device will start to broadcast a "nobody could possibly hate this" type of music.
Prizm has a microphone that lets it listen and understand the mood of a room and it will adjust the music accordingly. If it analyzes the room and people are having a party, it will turn up the beats and choose more party-friendly tunes. It also learns what music you listen to when you are alone and what tunes you prefer when you have friends over. It will also know what time of the day it is and adjust music and volume accordingly.
https://www.youtube.com/watch?v=eLAJQxNBX6k
Prizm detects Wi-Fi signals and it matches them with previously-detected signals in order to understand who is in the room. It will require that a device have Wi-Fi on, but who doesn't keep their smartphone open to Wi-Fi these days?
The first orders of this device are being sold on an invite-only system for 149 euros a piece, which means $162 USD. The first pre-orders will be sent out in "early 2016", which could mean by now until March.
Source: Slash Gear