[CES 2015] The new SanDisk dual-USB 3.0/mobile OTG stick
CES 2015 is full of surprises and one of them is the new SanDisk dual-USB/mobile OTG stick that helps it catch up to its competitors. The dual microUSB/OTG sticks are no recent invention, but they are still less common than conventional sticks and modems. After Leef Bridged announced its first USB 3.0 stick, this year SanDisk does the same.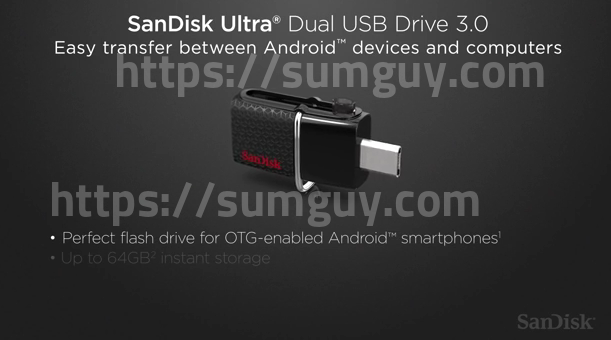 The SanDisk Ultra Dual Usb 3.0 drive is a redesigned version of an older model that now handles much faster transfer speeds. The stick will be available in 61 GB, 32 GB and 64 GB versions and it will cost $22.99 to $64.99, depending on your choice. In order to manage your files you can even use the SanDisk Memory Zone Android app.
https://www.youtube.com/watch?v=c2QH39vKIHE
Source: AndroidPolice