Casio Android Wear rugged smartwatch to launch in April
Casio followed in the steps of Tag Heuer and announced a smart watch of its own. Casio's first Android Wear device stays in line with the company's rugged look on watches. It has large screws lodged onto each corner of the device to blatantly show you that it can take a beating if need be.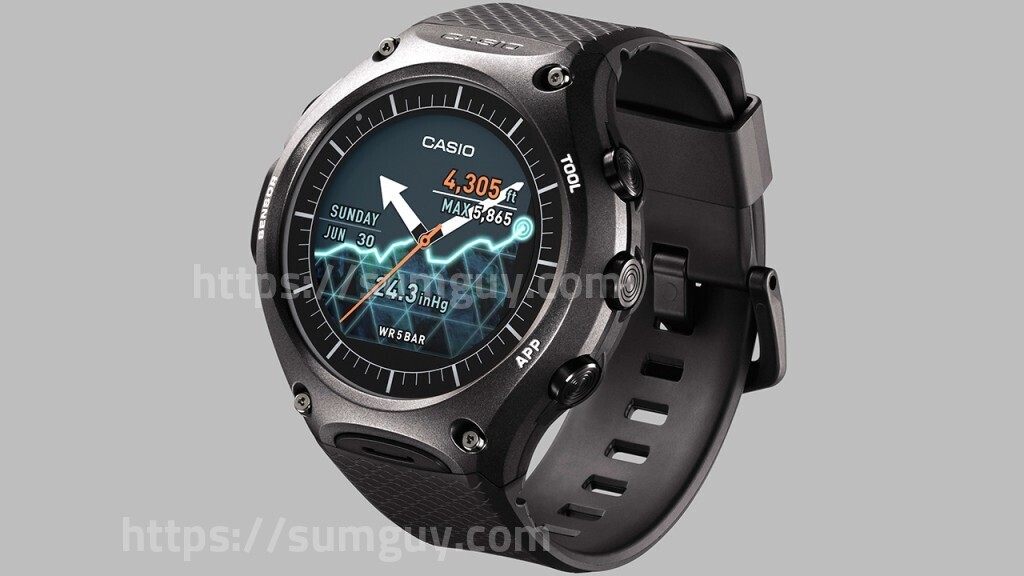 The Casio smart watch is MIL-810 certified which means that you can swim in up to 50 meters in water with it on without it getting damaged. When it is hit or dropped it should also manage do hold itself together because it was made for battlefield situations, not that most of us will use it in war theaters anyway.
Casio has an ingenious solution to battery life as it lets users change the screen into a monochrome LCD mode that can last for days ( the downside is that you can only read time in this mode). You can also go to the full extreme with full-fledged colors and the genuine Android Wear experience if battery life is not your most important feature to nourish.
You get a number of watch faces to swap and you can check air pressure, altitude, compass direction, sunrise and sunset time, tide graphs and more by browsing the apps. It is a powerful beast that comes along with a powerful price: $500. It is much less expensive than the Tag Heuer option, but its price can still be a shock for many.
Since the rugged smart watch niche is pretty empty at the moment, Casio is betting on attracting an audience willing to pay more for a sturdy device and it may just succeed. The Casio smartwatch will launch sometime in April.
Source: Phandroid