Cars: Fast as Lightning – a new and free racing game from Gameloft
Cars: Fast as Lightning is a new racing game coming directly from Gameloft. The little app is targeted at kids and it sort of keeps some of the charm the Cars series has been entertaining its fans with for years now.
The characters seem well animated and the animation itself resembles that of the films, plus the dialogue remains fresh and humorous.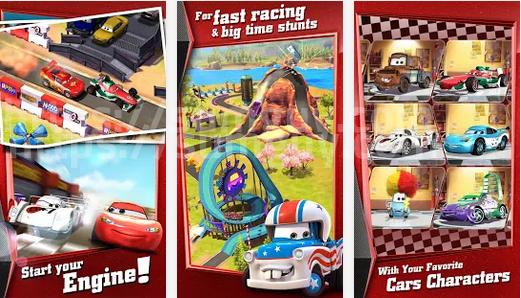 The game has basic racing controls that include looping around tracks or slight steering, although the characters can steer themselves pretty well most of the time. You can of course redesign your car however you want when you're in need of some changes and as you progress you can discover the town of Radiator Springs.
The game contains virtual currency, but parents get a warning at the beginning of the game so that they can set the game in such a manner that kids can't buy virtual currency with real money. Kids can play it entirely free or you can pay money to get gems and coins. Check it out below!
[googleplay url="https://play.google.com/store/apps/details?id=com.gameloft.android.ANMP.GloftCAHM"]