Blackberry Priv teaser video shows up online!
If yesterday Blackberry Priv opened its pre-registration option, today we can show you the official intro video for this Android smartphone from the Canadian company. The company has decided to give its meta-phone another shot and now it even started to promote it!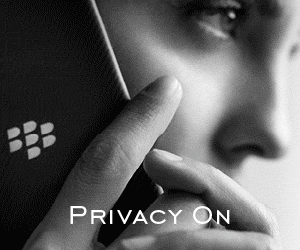 The new Blackberry Priv video shows some usual Android-working stuff but the focus remains on the Blackberry Hub and the physical keyboard. You can complete words as simple as moving a touchpad because the keypad has a touchpad function.
The Priv is close to release as speculation puts deliveries for pre-registration at about a month's distance. The newest Blackberry device is said to sport a 5.4" QHD display with curved edges, a Snapdragon 808 processor plus an 18MP camera, all powered by a 3,410 mAh battery. It will come out running on Android 5.1.1.
The company is also making its security patches and software a point in this smartphone because, as they put it, you're not buying just an Android device. Privacy and security are differentiating aspects in this device from all the other ones out there, so you will be able to use a suite of Blackberry-specific communication apps, a DTEK security warning system and future support.
Still no details regarding the official release yet, but we remain hopeful that Blackberry Priv will get an official launch date in the days to come.
Source: Blackberry