Blackberry Priv available on T-Mobile starting today
Blackberry is finally releasing its Priv device to more US carriers and it will be available via T-Mobile, after it was a short-lived AT&T exclusive. Blackberry Priv is the company's first Android-run device and it stays true to its design origins with a physical keyboard.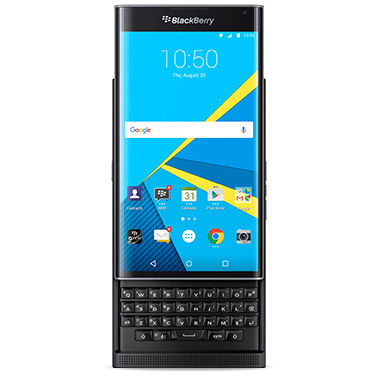 This is the basic device you all know from Blackberry and AT&T. Its spec list is comprised of the following:
Snapdragon 808 processor
3GB of RAM
Android 5.1
5.4-inch curved 1440p AMOLED display.
The device has some security optimizations and the slide-out portrait hardware keyboard. Some of us still want to feel physical buttons when we type.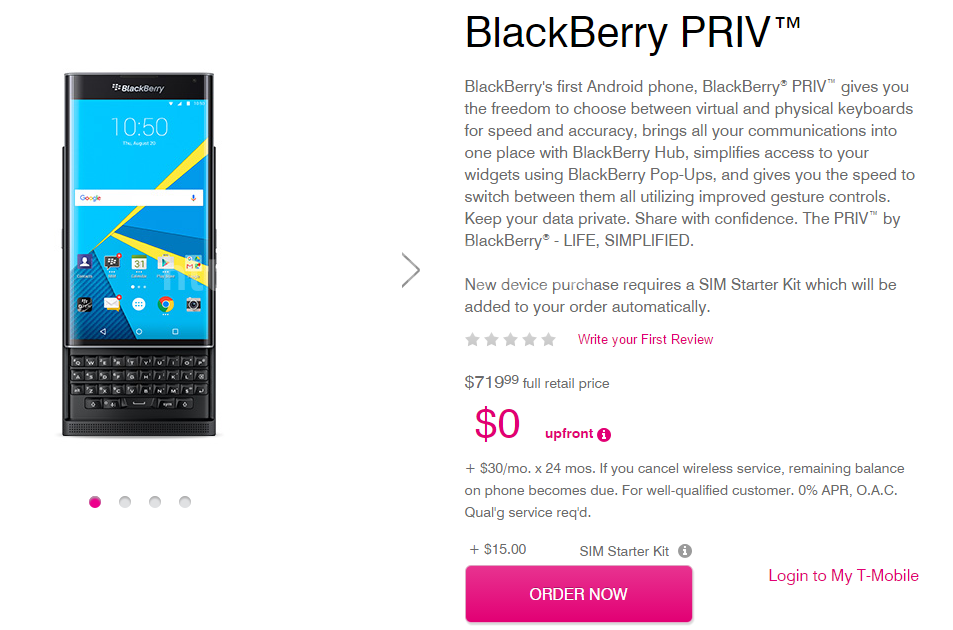 The Priv has a spicy price on T Mobile, a price that you can spread into 24-monthly payments of $30 per month. Full price you get to pay is $719.99. You can either buy the device by paying upfront, or you can settle for monthly payments.
Source: T Mobile