Black Friday Deals by Sprint: get discounts and free stuff on Thanksgiving!
Sprint is on a deal spree! Black Friday is almost upon us and the big US carriers are fighting to get their deals across to people in the hope of reigning in more customers. Sprint will give you one year worth of Amazon Prime if you activate some particular phones this Friday.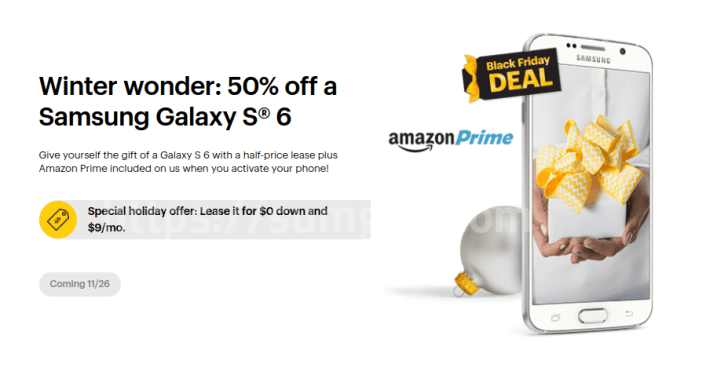 If you buy a Samsung Galaxy S6, S6 Edge, a Note 5 or a S6 Edge+, you get a years' worth of Amazon Prime. You can also sign a lease for %50 off when you buy a Galaxy S6. The new 32GB model will go down from $18 to $9 a month during Black Friday.
If you want to buy an LG G4, you will be happy to see that Sprint is giving you a 24-inch TV worth $180 for free! Not the biggest screen you can get but it is free stuff for your kitchen maybe?
Sprint is also offering deals and discounts for wearables such as Fitbit, Withings and Garmin. Discounts range from $20 to $80.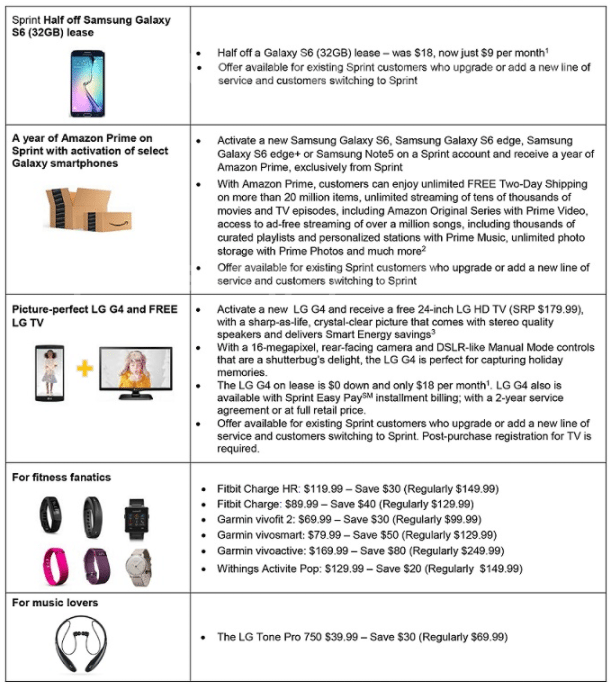 Sprint's deals will start on Thanksgiving Day and you can try your luck online. If their deals are not welcoming enough for you, try out Verizon or T Mobile!
OFFICIAL PRESS RELEASE:
Sprint Delivers Black Friday Savings, One-of-a-Kind, Exclusive Offers and Extra Value Together With LG, Samsung and Amazon Prime
Combine with the biggest wireless offer in U.S. history when you switch to Sprint – 50 percent off the price of almost all Verizon, AT&T and T-Mobile rate plans – for even greater savings
Half off Samsung Galaxy S6 lease
A year of Amazon Prime, a $99 value, included with Sprint activation of select Samsung Galaxy smartphones, including the Samsung Galaxy S6
FREE 24-inch LG TV with an LG G4
Best iPhone 6s offer in the world with trade-in of an iPhone 6
Great Deals on Fitbit, Garmin and Withings fitness accessories plus the LG Tone Pro 750 headset