Black Friday deals by HTC: get a cheap Nexus and some accessories this weekend!
Black Friday is already upon us, at least when it comes to some deals you can already enjoy, but tomorrow all hell will break loose in stores and supermarkets. HTC has its own sale this weekend and you too can benefit if you choose to buy something from them.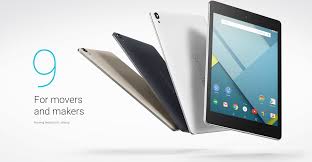 HTC's US web store is starting its holiday season sales on Black Friday and the first killer deal is Nexus 9. Starting November 25th at 9PM you can buy a Nexus 9 at %40 off , which is $240-360. This deal lasts until November 27th at 9PM. As soon as this sale is over, all the HTC accessories on the site will go down %40 until November 29th at 9PM.
The final HTC sale will begin on November 29th at 9PM and it will last until December 2nd at 11:59PM. This time, you will be able to get a RE camera for %60 off ($80) with free protection pack and an HTC One M9 at %40 off( $390 down from $650).
All these Black Friday promotions last while supplies last, which means you have to hurry up if you really want to get something good.
Nexus 9 prices:
32GB LTE: $359.40
32 GB Wi-Fi: $287.4
16 GB Wi-Fi: $239.4
Source: HTC