Black Friday deals by Google Store: get cheaper Nexus devices and more!
Google Store is ready for its own Black Friday deals and if you are a fan of the Nexus products or you just want to try the native Android experience, now is the time to give it a shot with one of their devices. The deals below you will be able to get until Monday, but they last as long as the inventories do, so you have to hurry to get something.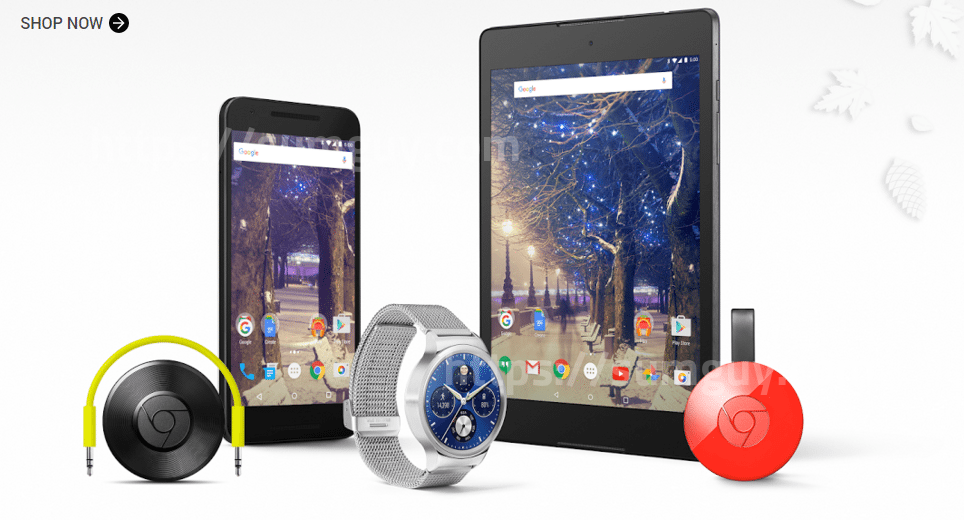 Google managed to do something great and extend returns for purchases made during Black Friday and ranging until December 22nd, and you can now return the device you bought by January 22nd 2016 if you are unhappy with it.
Here are the Black Friday deals from Google:
Nexus 9 at $200 off ($199, cheaper than the HTC deal)
Nexus 5X is $80 off
Huawei Watch $80 off the silver version ($319) and $100 off the black version ($299)
Nexus cases 50% off
LG G Watch Urbane is $70 cheaper, selling for $279
Chromecast and Chromecast Audio two for $50 and you can match them however you see fit
Nest Cam $169, $30 cheaper
Nest Thermostat 3rd Gen – $50 Play Store credit with the purchase.
Go ahead and check the stocks, folks! Get them while they're still hot or you'll miss them!
Source: Google Store