BetterBatteryStats – the app that tests and analyzes your battery function with Lollipop support
BetterBatteryStats has updated to v2.0 and it now has a Material look and full Lollipop support. The app allows users to test their battery and analyze the battery function of their smartphone or tablet.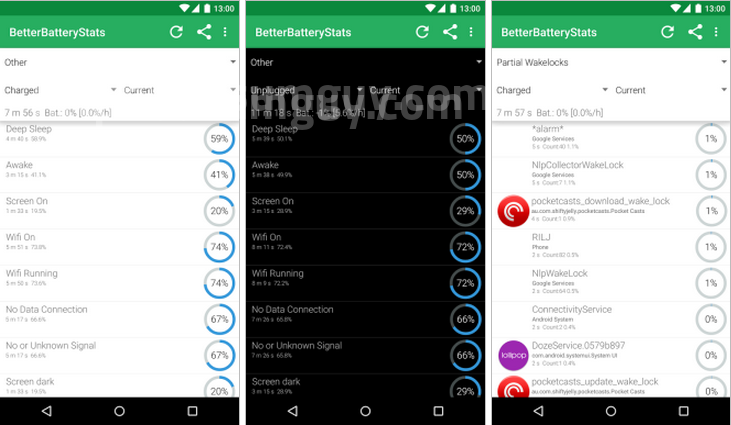 High battery drain can become a nuisance for most people, especially when they have no time to be keeping their phones plugged to a wall all day long just to let all the rogue apps run around in the background.
With this app you can analyze the behavior of your phone and discover applications that cause the drain while the smartphone should be asleep. This way you can implement corrective measures to save and improve your battery life.
The app spots drainers via information about the root cause and measures the effect of actions in order to reduce pain and detects changes in the phone profile and finds rogue apps.
Below you can find the changelog for version 2.0:
-all new and shiny, with light and dark themes
– Full Lollipop support
– Lots of I18N (see about dialog for credits)
– Added details about API stats to dumpfile
– System app dialog now links to the recovery ZIPs to be used as workaround
– Added import/export of preferences
– Added option to show/hide spinners
– Show SELinux Policy on System App dialog and Dumpfile
…. and much more (full change log: http://better.asksven.org/bbs-changelog/).
Among the most important updates are the import and export of preferences which help users who usually flash custom ROMs restore their data.
BetterBatteryStats can be found on Google Play Store and on XDA Developers.
[googleplay url="https://play.google.com/store/apps/details?id=com.asksven.betterbatterystats"]