Aviary app update with $200 worth of photo-editing add-ons for free until November 30th
Aviary app updated and now we have more features and a slightly different look. Its set of photo editing add-ons is free until November 30th, so head over there to get your free stuff until the deal runs out.
Aviary was bought by Adobe in September, and since then differences have started to appear. Now that Lollipop is here, the app seems more integrated than ever. Until the end of the month you could be getting $200 worth of add-ons for free. All you have to do is sign in with your Adobe ID.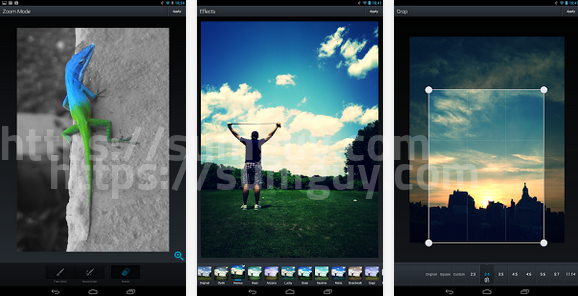 Even after the promotion ends, you will be able to keep your add-ons for free. Of course, apart from the temporary free add-ons, the update brings some new tools as well.
You will need a free Adobe ID to:
Sync your downloaded supplies and restore data at any time

You can unlock Aviary's complete collection of photo editing supplies

You get new tools like Vignette, Overlays, Lighting and Color.
Head over to Google Play Store to get the free Aviary and the photo-editing temporary free add-ons today!
[googleplay url="https://play.google.com/store/apps/details?id=com.aviary.android.feather"]