AT&T's Samsung Galaxy Tab S 8.4 gets OTA to Android 5.0.2 – see the changes here
AT&T's Samsung Galaxy Tab S 8.4 is getting an update to Android 5.0.2 today and plenty mid-range tablet users are bound to be happy. Most of the super-premium tablets on the market are already in on the Lollipop madness, and now it's time for the less expensive handsets to get the same treatment.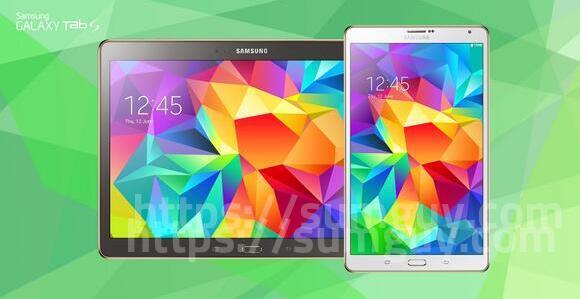 Here's the official changelog for the OTA:
Android 5.0.2 Operating System update which includes Lollipop 5.0and the additional enhancements.

"Quick Settings" updated
Additional animations
Improved notifications
Device Protection
Just to be sure your data will not get deleted, you should back it all up on a SD card, a PC and save your app info too.
In order to download the OTA you will need access to a Wi-Fi connection, and indeed you should, as the update is 1.1GB in size. You will need that much free space on your device to be able to download it too.
If you changed something on your software, the update could turn out to be a fail. You should also allow up to 7 days for the update to reach your device as we all know AT&T is taking its sweet time to reach all of its devices out there.
Source: AT&T