AT&T's Samsung Galaxy S4 Zoom receives update to KitKat 4.4.2
AT&T's Samsung Galaxy S4 Zoom is finally getting an OTA update to KitKat. The world's best (?) smartphone with a camera is getting an update to last year's hit operating system from Android. Thus the non-flagship owners suffer in silence every year envious of those who paid enough to get their OTAs sooner than all.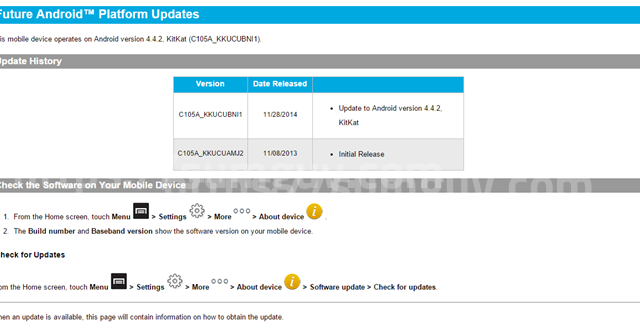 In case you have Samsung's attempt at a phone/camera hybrid, you can finally bask in the fact that you will be enjoying the KitKat experience soon. This update is the first the device is getting ever since its release in 2013, and it is only to KitKat 4.4.2. This brings the device to software number C105A_KKUCUBNI1.
On Samsung's page there is no knowledge of possible updates to TouchWiz or the camera software, which means such modifications are minimal. In case you managed to root your phone despite AT&T's efforts of stopping you, you should know that the update will most likely take away your super-user settings.
Source: Samsung